Dear Friend,
Greetings from the midst of profound encounters in Zion and beyond. We are now filming our TV series Out of the Ashes to document the horrors of the Holocaust and the miracle of reborn Israel.
Katharine and I are deeply moved by your commitment to send us on this ministry mission to Israel and to Krakow, Poland, then on to the site of the infamous Auschwitz/Birkenau death camp. Over 1.1 million people were systematically murdered at this camp alone. That represents a number greater than all of the British and American soldiers killed in WWII.
The story needs to be told. The survivors, now in their 80s and 90s, are ready to tell it. We have been meeting the most remarkable people, interviewing them about their experiences, and basking in their indomitable will to live. It is humbling to sit with such heroes and hear the atrocities inflicted on them, let alone their triumphs in surviving and living to build Eretz Yisrael—the Land of Israel.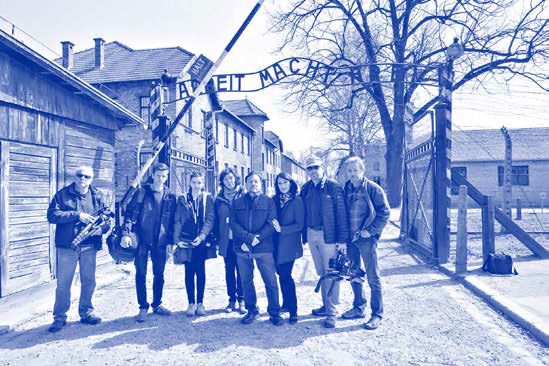 The survivors' narratives make one wonder about the rise in anti-Semitism and today's sympathy for anti-Jewish and anti-Israel proponents. We Jews exclaim "Never again!"— and yet forces of radical Islam are joining communist-style political ideologies to demonize and delegitimize the Jewish homeland.
These anti-Semites and anti-Zionists who deny history make us Believers angry and sad. Our current filming and tour-leading endeavors are proving to be both physically taxing and emotionally challenging. The heightened awareness of Israelis in the face of threats is palpable, although Katherine and I never fear for our pilgrims or ourselves.
However, that denial of history makes what you and this ministry do together so very important. The voice of truth must be heard above the din of doubt and discouraging news. Your prayers and financial support amplify this vital voice.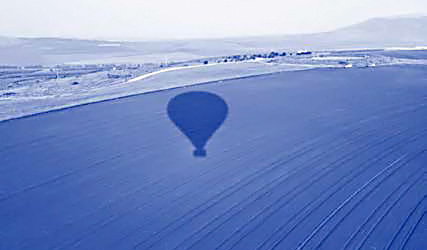 The story of Israel is one of resurrection. To illustrate the stark contrast between the Nazi nightmare and the beauty of Israel, we included marvels of the modern state in our new Out of the Ashes TV programs. In addition to the inspiring interviews with Holocaust survivors, the film crew visited tech centers and solar start-ups and took a short hot air balloon ride to symbolize Israel's ongoing rising from the dead!
The Jewish people's ashes and Israel's resurrection (and Messiah's, for that matter) are all fulfillments of prophecy. Hear the words of Jeremiah 16:
14 "Therefore behold, the days are coming," says the Lord, "that it shall no more be said, 'The Lord lives who brought up the children of Israel from the land of Egypt,'
15 but, 'The Lord lives who brought up the children of Israel from the land of the north and from all the lands where He had driven them.' For I will bring them back into their land which I gave to their fathers."
There are many similar prophecies. Listen to Amos 9:
14 I will bring back the captives of My people Israel; They shall build the waste cities and inhabit them; They shall plant vineyards and drink wine from them; They shall also make gardens and eat fruit from them.

15 I will plant them in their land, And no longer shall they be pulled up From the land I have given them," Says the Lord your God.
You and I can watch these prophecies being fulfilled when, for example, the mountains of Samaria and Judea (the heartland of Biblical Israel but dubbed "the West Bank" to deny Jewish history in the area) are built up and inhabited, planted and harvested. This transformation is marvelous. In fact, Katharine and I added a visit to Shiloh to our study tour itinerary so that pilgrims can see firsthand the connection between the Bible and the rebuilt community, where the Ark of the Covenant sat for 369 years!
God's promise to Ezekiel may be the prophecy most directly related to the Nazi slaughter in the 20th century. Ezekiel 37:
11 Then He said to me, "Son of man, these bones are the whole house of Israel. They indeed say, 'Our bones are dry, our hope is lost, and we ourselves are cut off!'
12 Therefore prophesy and say to them, 'Thus says the Lord God: "Behold, O My people, I will open your graves and cause you to come up from your graves, and bring you into the land of Israel.
13 Then you shall know that I am the Lord, when I have opened your graves, O My people, and brought you up from your graves.
14 I will put My Spirit in you, and you shall live, and I will place you in your own land. Then you shall know that I, the Lord, have spoken it and performed it," says the Lord.'"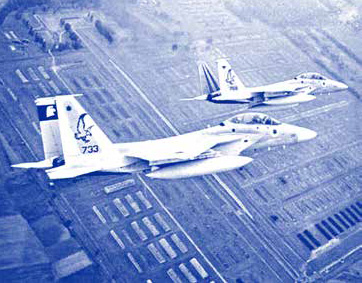 It is incumbent upon Believers in Yeshua—you and me!—to view the restoration of Israel as THE lens through which to interpret current events and prophetic unfolding. To miss this perspective would be tragic and result in a rudderless Christianity, vulnerable to every wind of doctrine. On September 4, 2003, the Israeli Air Force flew three F-15 jets over the Auschwitz concentration camp in a show of the Jewish people's continued strength and triumph over past adversities.
The most recent Christ at the Checkpoint Conference in early March is a glaring example of this error that demonizes Israel under the guise of Palestinian Christian liberation. Well-known speakers, including a self-appointed "Bible Answer Man," were on hand to discourage Christians from standing with Israel. We need to be sympathetic to our Arab cousins while retaining a firm view of Israel's role in the coming of Messiah.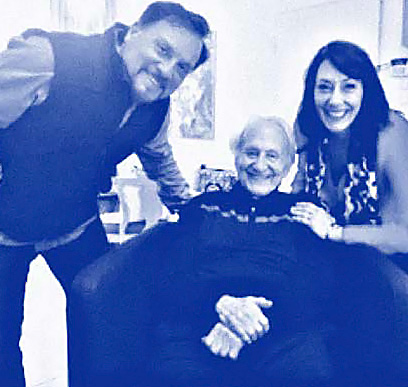 Katharine and I are pictured here with Auschwitz survivor Noach Kliger. To sit with a man like Noach and hear him recount his miracle tale of survival is emotionally undoing, particularly in the face of today's rising anti-Semitism. Noach is 92 and a world-class author and journalist. He has returned to Auschwitz over 100 times to ensure that the world does not forget the massacre. At the end of our time with him, Katharine, the film crew, and I could feel his grief as his beloved people and country come under attack again through fanatic Islam.
Only God will settle these persecution issues. Ultimately, we pray for worldwide revival and awakening. Yeshua is the Lion of Judah and will set foot on the Mount of Olives as Zechariah 14 predicted: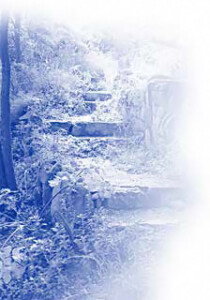 4 And in that day His feet will stand on the Mount of Olives, which faces Jerusalem on the east. and the Mount of Olives shall be split in two, From east to west,
…
8 And in that day it shall be that living waters shall flow from Jerusalem, half of them toward the eastern sea and half of them toward the western sea; in both summer and winter it shall occur.
9 And the Lord shall be King over all the earth. In that day it shall be—"The Lord is one," and His name one.
You can be part of Israel's restoration by traveling there as an ambassador to the Land. When you come with a Zola Tours group, the Israelis rejoice at your support and love. We would love to host you in the Holy Land. Please call Sandra, our Zola Tours manager, to discuss tour options at 214-696-9760. You may also email her at travel@levitt.com, or visit www.levitt.com/tours.
Please select your trip from the Fall Tour 2016 options.
| | | |
| --- | --- | --- |
| Israel | Sep 18–27 | $4,288 |
| Israel & Petra | Sep 18–30 | $5,288 |
| Greece & Israel | Sep 12–27 | $6,988 |
| Greece, Israel, & Petra | Sep 12–30 | $7,988 |
You can look forward to the following programs to air in May on Zola Levitt Presents:
Holocaust Remembrance Day ◀ ︎Special Program

Myles and Katharine, on ZLP set with Wayne Hilsden

This stand-alone program airs during the week of Holocaust Remembrance Day in Israel and is dedicated to those who died in that genocide. Myles and Katharine Weiss interview three survivors, who give their firsthand accounts. Viewer discretion is advised.

FIRM with Wayne Hilsden

Pastor Hilsden of King of Kings Community in Jerusalem organized the Fellowship of Israel Related Ministries (FIRM) as a way to unite Christian ministries, including those with a Jewish background, in support of Israel. In Hilsden's interview with Myles and Katharine, we hear God's heart for the Jewish people and our biblical mandate to stand with the Body of Messiah in Israel at this critical moment in history.
While breaking for these independent programs, we are pleased to re-present Zion Forever, a nine-part television series that looks back at Israel's history and forward into prophecy. As archaeologists and scholars confirm the accuracy of Jewish history in Israel, we hear from Eitan Shishkoff and enjoy Zola's music set to scenes of Israel.
The Place

The Holy of Holies stood upon the foundation stone called in Hebrew HaMakom (The Place). In exploring the ancient City of David we hear from knowledgeable archaeologists and tour guides.

Western Wall

The Western Wall, also called HaKotel (The Wall), is the closest Jewish people can get to the site of the Holy of Holies. After Myles shows us a Bar Mitzvah celebration at the Wall, we hear how King David purchased the threshing floor atop Mount Zion.

Southern Steps

Myles and Katharine walk along the southern edge of the Temple Mount where Messiah and other worshipers would have entered. Eitan Shishkoff looks to a future time when knowledge of the Lord covers the Earth.
Until you and I meet again by letter, TV, or in the Land, please remember to Sha'alu shalom Yerushalayim — Pray for the peace of Jerusalem! — Psalms 122:6
Your brother,


Myles
P.S. Keep your lens focused on Israel, and you'll be biblically accurate rather than politically correct!