Blessed are those whose strength is in You, whose hearts are set on pilgrimage. Psalm 84:5.
Spring Tour
Description
The Spring Tour occurs when the land has come to life with lush green fields and colorful flowers.
In addition to our eleven-day Israel tour, you can opt to include an extension to Petra, "the rose-red city half as old as time."
For our Spring Tour, you may choose Israel only or a tour of Israel and Petra.
Upcoming dates
2021: March 8–21
8–18
18–21
(tentative dates)
Israel
Petra
2022: March 14–27
14–24
24–27
(tentative dates)
Israel
Petra
Details
Spring Tour Itinerary
General Tour Q&A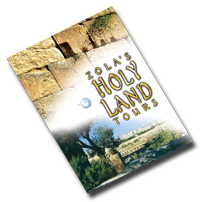 Further information
Request information be sent in the mail.
Ready to register?
Note: Please review the online tour brochure for updated Terms & Conditions.