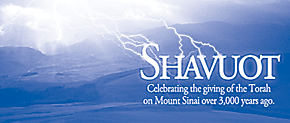 RE: "Your People Shall Be My People"
Dear Friends,
Katharine and I arrive in Israel at harvest time. The feast of Shavuot (Pentecost) has come again. Barley and then wheat will be brought in as in centuries past. Fruit, vegetables, flowers, and outrageous abundance will join the grain soon.
Can anything be more illustrative of God's covenant commitments?
*Note: A travel guide to Palestine and Syria, written by Karl Baedeker and published in 1906, estimated the total population of Jerusalem at 60,000: 7,000 Muslims, 13,000 Christians, 40,000 Jews.
In fulfillment of His promises, the modern aliyah (homecoming) began in the late 19th century and continues today.* The formerly barren wasteland of malaria-ridden swamps has given way to one of the leading agricultural wonders of the modern world. Add to that the high-tech innovations, medical breakthroughs, and consistent humanitarian endeavors and you can almost fathom the amazing depth of God's love. He promised that:
He would bring us back to the land, never to be uprooted again (Amos 9:15).
Israel would be reborn—and it was, on May 14, 1948 (Isaiah 66:8).
The land would blossom (Isaiah 41:19, 51:3).
Through us all the nations of the world would be blessed (Genesis 12:3).
At Shavuot, Jews traditionally read the Book of Ruth, and why not? It is a premier love story that takes place against the dramatic backdrop of famine and harvest. The love of a gentile daughter-in-law for her Jewish mother-in-law leads to a significant love between a man and a woman. Both of these stories are magnificently intertwined with the greatest love story ever told: "God so loved the world…" (John 3:16)
As previously announced, this ministry is producing an on-location, eight-program television series on the Book of Ruth. Ruth's story unfolds in Bethlehem and provides the geographical certainty that Mashiach Ben David (Messiah Son of David) would be born there, as promised by the prophets (Micah 5:2).
Sadly, due to the oppressive rise of Islam, only a few courageous Arab Believers still live in the birthplace of Jesus. They face daily threats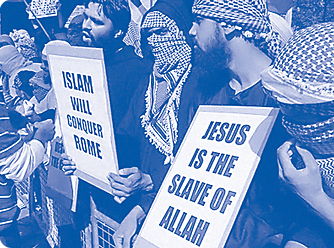 to their faith and their livelihood. Their crime: they follow the Jewish Messiah and want to live in peace with Israel! For years they have been dealing with the same menace that the Egyptian Christians now face—the so-called "Arab Spring," which is most likely a springboard for the Muslim Brotherhood.
You can learn more about their plight at: http://israeltheviewfromhere.blogspot.com/2011/05/christians-of-egypt-get-out-now-while.html (or http://bit.ly/kbVraD) and http://www.nationalreview.com/blogs/print/268540.
Please pray for them. Let us do good to all men, especially those of the household of faith (Galatians 6:10). Pastor Jack Hayford clearly expounds on this in a recent magazine article http://www.charismamag.com/index.php/news/31044-why-stand-with-israel-today.
Now more than ever, the gentile members of the Body of Christ worldwide need to learn the lessons of Ruth. As the scales fall from Believers' eyes, they see that they are indeed "grafted in" to the commonwealth of Israel as the Brit Chadasha (New Testament) notes in Romans 9–11 and Ephesians 2. The brave Moabitess (Ruth) overcame natural history just as the present day Church must overcome her history of cursing the Jewish people. Ruth knit her heart to Naomi just as the Church today must stand with natural Israel. Finally, Ruth yielded her life fully to her kinsman-redeemer, and so the Church must keep Yeshua uppermost and foremost in her priorities.
Let me share a very personal story that illustrates how the ideas in the Book of Ruth play out today. You may recall my telling you previously that my gentile wife, Katharine, witnessed to me about the reality of Yeshua. Please see her article on page 8 of the July Levitt Letter, posted at www.levitt.com/newsletters/2011-07.pdf.
The story doesn't end there. It becomes a contemporary Ruth and Naomi tale.
Gentile Believers play a crucial role in the drama of love that God is orchestrating on the Earth today. Every time one of you stands in love for the Jewish people, you knit your hearts into the spiritual lineage of Ruth. You become family members with modern heroes like Oskar Schindler, Corrie ten Boom, and Dietrich Bonhoeffer. You draw the favor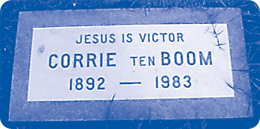 of the Lord to yourself and your house according to Genesis 12:1–3. I have seen my precious wife do this time and again with various Jewish friends.
How often I have heard her say to a Jewish acquaintance, "I want to thank you for the Scriptures, the Patriarchs, the Prophets, and my Messiah. If it were not for the Jewish people, I would not be living in blessing from the God of Abraham, Isaac, and Jacob. I know that terrible things have been done to your Jewish ancestors in the name of Jesus, and I want you to know that I am very sorry for that dark history. Would you please accept my sorrow as a sign of repentance, even if only symbolic? Please know that real followers of Yeshua love the Jews. We recognize that Jesus was born a Jew, died a Jew, and is returning as the Lion of the tribe of Judah! Without the Jews, there would be no Christians. I am grateful to be grafted in to the olive tree symbolizing the faithful remnant of Israel. Thank you."
I have often seen tears form in the eyes of my fellow Jews as my wife offers that apology.
True love overcomes natural history.
Katharine reached past my mom's bristly, bitter exterior with the love of Messiah. She faithfully forgave my mom's attitudes and anti-gentile smears and kept on loving her. My mother, Hannah, was a tough one, but Katharine was steadfast. She acted a lot like Ruth. Over time, it fell to us to rescue my mom from her New York house and bring her to California so we could care for her. As her health deteriorated, she began to exhibit the signs of dementia. When we could no longer manage Mom and our toddlers, we found a high-quality nursing home that was run by Believers. Every week, our congregation would send ministers there to preach the Word.
One winter, I was in Africa setting up a Gospel outreach in the Central African Republic. I met with leaders in the 117-degree heat and prepared them for the weeklong series of meetings during which thousands attended and gave their lives to Jesus. In one of God's humorous twists, my traveling partner was a born-again Arab from Ramallah, the headquarters of the late anti-Semitic terrorist, Yasser Arafat.
Imagine the shock in the faith community when we showed up in their town. I would say, "We are going to have a Gospel campaign in several weeks. Many will be touched and give their lives to Christ. According to Psalm 133, it is in unity where God commands the blessing. Therefore, you Catholics, Baptists, Charismatics, Methodists and Lutherans, and Pentecostals and Presbyterians are going to get along. Do you know how I know that?" I would point to my co-laborer and say, "Because he's an Arab from Ramallah and I'm a New York Jew… and if we can get along, you can get along!" Then God would work awesome wonders right before our eyes.
Love overcame natural history.
Back home, Katharine watched over our sons. Hannah would attend the Bible meetings every time our church visited her residence. After the young preacher spoke at one meeting, he gave an altar call for those who would like to give their hearts to Jesus. My little Jewish mother meekly raised her hand, drawing the attention of the Bible team.
"Hannah, do you know what you are doing?" the speaker asked, apparently astonished by the effectiveness of his own preaching!
Mom looked at him and wryly smiled, "Just don't tell Myles."
A perfect Jewish mother's answer … don't give him the satisfaction of knowing I have succumbed to the claims of Christ! I am admitting that He is Lord! After ten years of their prayers and preaching, I am saying "yes" to the Gospel of Christ.
Love was greater than history.
I returned from Africa to find a transformed mother! Where there had been bitterness and a lack of forgiveness, now there was peace and love. It was my turn to be shocked. This true testimony is the reason I can implore you to keep praying for your Jewish friends and relatives. Don't give up because they exhibit the characteristics of a sabra—cactus—by which Israelis mean "soft and sweet on the inside, prickly and sharp on the outside." Sabra is a perfect word to describe native Israelis, but it also describes many Jewish people, even those in the Diaspora.
Don't give up on us. Ruth did not give up on Naomi. When you think of conversion, remember that we Jews are converting from sin, not from being Jewish! Jews who accept Jesus remain Jewish. In fact, it is the most Jewish thing we can do—accept the Messiah who was promised to our people by forty writers in sixty-six books written over hundreds of years. Remain patient with us. Find your place under the canopy of love, the chuppah that God extends over all His people.
At the end of her life, my mother could barely recognize her family when we gathered around her preparing to mourn our loss and celebrate her meeting with our Lord. In fact, she recognized only one face—her "Ruth," my Katharine. Reach out in love for the unsaved among us, especially as the world turns against us.
Our ministry has a wonderful track record in persistently taking the Gospel to the Jews. Printed material, mission trips to Israel, internationally broadcast television, and videos both educational and inspirational are available at www.levitt.com for you to use in your own ministry to friends and family.
In July, please watch the following programs on Zola Levitt Presents. You can locate your local network by consulting our TV Airing Schedule at www.levitt.com/airsch.html.
Sandra interviews Myles and Katharine Weiss who provide the on-location teaching for the upcoming series on the Book of Ruth. ZLM Senior Theologian Dr. Tom McCall reviews the history of Zola Levitt Ministries.
In the first of this three-part series on the Temple treasures with Dr. Jeffrey Seif and journalist David Dolan, archaeologist Oren Gutfeld describes the building of two tunnels in the Judean desert.
Archaeologist Ian Stern reveals ancient Philistine artifacts. Rabbi Uri Einhorn explains the "second circumcision" and the connection with Jericho. David Dolan provides a historical perspective on the Ark of the Covenant.
John Zeligman from the Israel Antiquities Authority discusses the significance of the master stone of the Western Wall while archaeologists use thermal imaging to see under the Dome of the Rock. Dr. Jeffrey Seif and journalist David Dolan speculate on the possible location of the "lost Ark."
Sandra (Levitt) and Jeff (Seif) talk about how Paul included us all in the Body of Christ and how he witnessed to Jew and non-Jew. Letters from viewers are reviewed.
Sandra and Jeff discuss all of Paul's writings in the context of his life events. Viewers are encouraged to accept Christ and get into a Bible-believing church. More letters from viewers are reviewed.
It's harvest time! Our Fall Tour begins during the Feast of Sukkot (booths), a harvest festival and an unreservedly joyful celebration!
Both our summer and spring tours sold out a month before we expected, and demand is high for the Fall Tour. You can register online at www.levitt.com/tours.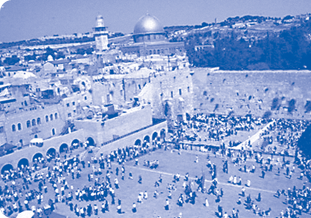 Our Fall Tour Dates:
Greece/Israel: Oct.18–Nov. 2
Israel: Oct. 23–Nov. 2
Israel/Petra: Oct. 23–Nov. 6
Greece/Israel/Petra: Oct.18–Nov. 6
We also are booking for spring of 2012.
Deluxe (Israel): March 11–21
Grand Petra (Israel and Petra): March 11–25
Call our travel manager, Tracie, at 214-696-9760 or email to discuss our tours and order a brochure.
Thank you for loving that which God loves… And please, "Pray for the peace of Jerusalem!" (Psalm 122:6)
Your messenger,



Myles Weiss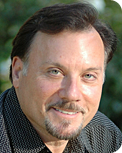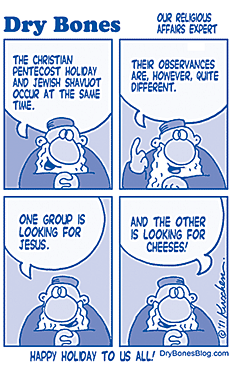 P.S. Will you be like Ruth? As the nations' tumult continues through the summer and we watch to see the threatening, unilateral declaration of an unwieldy "Palestine," will you be a "watchman on the wall"? (Jeremiah 31:6, Isaiah 62:6) Please help me disseminate the aforementioned timely teaching far and wide.
Feedback
Dear Myles,
The Old Testament story of Ruth is a perfect vehicle for witnessing to the Jews about their own Messiah, Jesus/Yeshua.