Dear Friends,
As I connect with the Zola Levitt community, my heart is full of gratitude to the God of Israel who is revealed fully in the face of our Messiah, Yeshua. What an honor to be considered for this privileged vantage point: standing on the shoulders of giants who have preceded me.
The late Zola Levitt, perhaps more than any other Messianic leader in modern times, recognized the power of the media to communicate the importance of the Gospel going "to the Jew first" (Romans 1:16). With that as the primary mandate for Zola Levitt Ministries (ZLM), this group of tireless Kingdom seekers also embraced the Church's need to stand with Israel and the Jewish people around the world. Once that protocol is in place, standing alongside Believers in the nations comes naturally.
For me, as a Jew, it also comes naturally to view "Christianity through Jewish Eyes," as the ZLM banner heralds. Participating in this work represents a seamless connection for my wife (Katharine) and me. It is exactly what we have been doing for the previous number of years. I have been reviewing the wonderful shows recently hosted by Dr. Jeffrey Seif and reading many of his insightful articles written over the past five years…and folks, the task before me is a bit daunting. Nonetheless, I am excited to take the baton and, with Katharine, help usher in the next season of Zola Levitt Presents.
How providential for us that the TV programs already planned are on the Book of Ruth, one of our favorite Bible resources! When ZLP producer Ken Berg told us that Ruth was the "page" on which we were entering, we laughed out loud. So much of Ruth's message is our message! Ruth's story depicts the love of a gentile woman for her Jewish mother-inlaw. Their quest to find natural and spiritual sustenance together in Bethlehem mirrors the story of Katharine telling this wandering Jew (me) about his Messiah, and challenging me to "read your own Book and ask God if Yeshua is the Messiah of the Jews!"
What followed was a series of supernatural encounters underscored by Bible study to bring this traveling one to the House of Bread. You can read about our Heaven-orchestrated courtship in the article "Meeting My Matchmaker" at www.visitbethshalom.org (click on "resources," then on "articles").
The Book of Ruth beautifully illustrates man's universal existential dilemma—we cannot truly thrive apart from our "Boaz," our Kinsman-Redeemer-Messiah, Yeshua.
Only in contact with His saving grace do we discover our purpose here on Earth and look expectantly to the upcoming chapters of our story in eternity. The Body of Believers today, largely gentile, can point the Jewish people to their own God through love and good works (as Ruth and Katharine did).
God has graciously permitted my wife and me to function as ministers of reconciliation here at "the ends of the earth" (the San Francisco Bay area) and around the world. We have been part of a global ministry that preaches the Gospel in India, Africa, Russia, and many other nations. This global perspective prepared us for the privilege of being called back to my own people. We recognized what I have called the "Epic Love Story"—God's desire for Jews and gentiles to worship Him together. As Katharine's and my journey unfolded, the primacy of God's love for His (natural) Chosen People has come to the forefront. We feel an obligation to awaken the Church-at-large to its roots in the Hebrew life.
To that end, for years we have been hosting pastors in Israel and seeing them blessed and cleansed of any latent anti-Semitism and Replacement Theology. Hallelujah! Many have asked me to speak to their congregations about these issues. As an expression of His divine sense of humor, my given name happens to be Mordechai, so I also feel an extra kinship with the story of my namesake, Esther's cousin. Esther's story paints a glorious picture of the interceding bride who can no longer ignore her Hebrew lineage and responsibility. Surely, this is the condition of the Church (the Bride of Christ) today—needing to "own" her Hebrew lineage and eschew the overly Greek influence that has made the Messianic faith indecipherable to the Jews. Believers today have "come into the kingdom for such a time as this" (Esther 4:14). Note: please see the Beloved Thief DVD and CD.
I am grateful that ZLM has kept this important revelation before the Body of Christ worldwide. The modern-day Bride needs to intercede for, evangelize, and be prepared to rescue the Jewish people, just as Esther did in her day. For this Mordechai, awakening the Bride and encouraging her is a priority.
We are witnessing a major transition of forces at work in the world, especially in the Middle East. The so-called "Arab spring" has turned the heads and dominated the headlines of the world. Uprisings in Tunisia, Yemen, Egypt, and Syria underscore the pitiful failure of despotic regimes. In a recent Levitt Letter, Jeff Seif wisely reminded our readers that these revolts are not caused by Muslim concern with Israel. Muslim-on-Muslim violence is as old as Islam itself. In spite of that obvious truth, Israel undoubtedly will be blamed for whatever occurs in these nations!
The sad fact is that "radical extremists" (read: Koran-committed Muslims) are already using the quests for freedom as opportunities to entrench themselves in positions of power. Now more than ever, tiny Israel needs the faithful "Ruth" and "Esther" remnant to rise and stand firm on Israel's behalf. The current turmoil in the surrounding nations is a harbinger of things to come. The naiveté of Western media is consistent and reliably obtuse. The apparent misreading of these situations by our political and church leaders is disheartening—are we purposely misaligned or is it happening through ignorance? As we ponder this chilling question, we cannot wait for complete insight, we must "work while it is yet day" (John 9:4). That's why the ministry of Zola and company is so important—we need clear voices to balance the anti-Semitic narrative promulgated by the media.
One can dream, though…and "call those things that are not as though they are…" (Romans 4:17)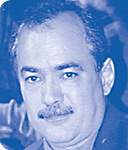 I hope my friend Walid Shoebat is right. Walid is one of the heroic, former Muslims who stand for Jesus, the Jewish people, and the restored State of Israel. Walid's dramatic transformation from bomb-throwing terrorist to spokesman for truth and light makes him very sure of "whom he has believed" (2 Timothy 1:12). In my last radio interview with Walid, he stated that he believes the remnant of pro-Israel followers of Yeshua in America is significant enough to slow the Hand of Judgment now seemingly raised against our wayward nation. I pray he is correct, and that God will spare us long enough to "make it right" and get our priorities back in line with His, especially our policies towards Israel. Will you please continue to pray with us?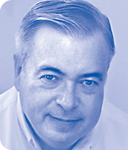 I hope my Torah-observant Jewish friend Victor Mordecai gets the desire of his heart. Several years ago in Jerusalem, I received a call in the hotel lobby. It was Victor and he wryly declared, "Myles, God is mad at us!" Sensing a setup, I responded anyway, "Why is that, achi ('bro')?" "He's mad at Jews and Christians because He wants us to get along and love each other!" He chuckled on the other end of the line as we enjoyed the moment. Recognizing the shared destiny of Jews and Christians, he is forming a Bible-bloc party for the Knesset. In his political party, "people of the book"—as Muslims refer to Jews and Christians—would serve the nation of Israel together.
I hope a pioneering friend in Samaria is allowed to fulfill his not-so-wild dream of living in peace on the mountains of our ancestors, where our patriarchs walked in the heart of the Promised Land. A Modern Orthodox Tanach [Old Testament] follower, he and I disagree on the identity of the Messiah. But he knows I am standing with him and will continue to encourage Christians to support his biblical mandate to dwell in the Land. We have hosted him in the San Francisco Bay area to help raise money for a therapy center he has built for children suffering from Post Traumatic Stress Disorder caused by terrorism. Although terrorists shot him and his three-year-old son on the Road of the Patriarchs, they survived (and thrive) to live as witnesses to the promises of Amos 9: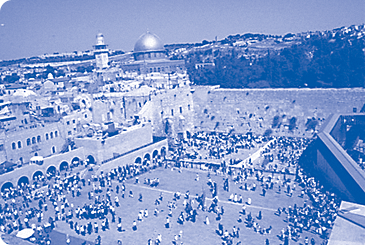 14 And I will bring again the captivity of my people of Israel; They shall build the waste cities and inhabit them; They shall plant vineyards and drink the wine thereof; They shall also make gardens and eat the fruit of them.
15 I will plant them upon their land, and they shall no more be pulled up out of their land which I have given them, saith the LORD thy God.
Perhaps most important are the hopes of the believing remnant in Ha Eretz (people of the land): those heroic forerunners living on the front lines. Those of us in the Diaspora are obligated to support and intercede for the Messianic Body in Israel. As the surrounding nations ramp up for war, issues of life, death, and eternity come to the forefront of the average Israeli's mind. One of this ministry's upcoming TV shows will address this prophetic inevitability, including the assured outcome: that the God of Israel, who neither slumbers nor sleeps, will keep Israel! (Psalm 121:4). Our fellow workers in faith are there with answers "for the hope that lies within them" (1 Peter 3:15). We need to pray fervently for the IDF (Israel Defense Forces) and spiritually cover the Believers who serve valiantly among those troops.
One of the ways we encourage the Israelis is by visiting the Land—sharing our hope, faith, and love with them. When the Israelis see us come in spite of the worldwide media assault against them, they are reminded afresh that God has in no way forsaken them, but His eye is upon them. For Katharine and me, hosting pilgrims to Israel is one of our greatest pleasures. What an extra treat to find out that Zola's widow, Sandra, will be on the fall tour! If you feel God calling you to visit Israel, please call Tracie at 1-800-WONDERS or 214-696-9760 to talk about which of our four fall tours is ideal for you. Our Greek extension departs on Oct 18 and joins other pilgrims in Israel on the 23rd. You return home November 2, unless you choose to visit Petra—the rose-red city of rock—in Jordan. Travelers to Petra fly home November 6.
Sandra and her new husband will join us in Greece and Israel. She'll be available to teach as needed, but she's primarily joining our group to fellowship in the Holy Land, which she has dearly missed. Welcome back, Sandra! This is especially good news for Katharine and me as we prepare to lead the fall tour. Sandra brings a seasoned strength to the event, and the team God is orchestrating will make this an amazing journey. Let me encourage you to register soon, as I know this tour will fill up quickly. Many of our friends have been asking when we will return to the Land as tour leaders. My last visit was a private one; I was there working on a movie project. With that behind me, it is perfect for us
to lead pilgrims again with the top-flight guides and accommodations that are typical for Zola Tours. Do not hesitate; do not allow the media to intimidate you. Israel is the safest place on Earth when you are in the center of God's will. Going there is always a life-changing experience!
You'll also see Sandra in the upcoming broadcasts of our TV series Ezekiel and the MidEast 'Piece' Process. Please tune in to Zola Levitt Presents during June to see the following programs:
Israel's Neighbor States

Israel will rally against its hostile neighbors; this part highlights Ezekiel's predictions that larger regional forces will mobilize against Israel in a climactic war that they will lose.

The Valley of the Dry Bones

Israel's re-emergence as a nation is dramatized through Ezekiel's startling vision of skeletons rising from their graves, forming a mighty nation. Independence Hall in Tel Aviv serves as the backdrop to a remarkable prophecy fulfilled in our generation.

The Battle of Gog and Magog

The nations surrounding Israel are bent on its destruction. Thousands of years ago, Ezekiel foretold an end-times war, but also predicted a miraculous Israelite triumph.

The Restored Temple

Ezekiel prophesied a restored Earth and a new Jerusalem Temple from which miraculous healing waters will spring forth. Ultimately, God's ways are known on planet Earth.
The week following Ezekiel and the MidEast "Piece" Process, we will begin our series on the Psalms of Ascent.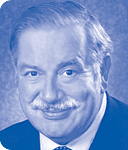 Yesterday, I read Moishe Rosen's tribute to Zola near the end of Zola's life (page 1 of the May 2006 Levitt Letter, http://www.levitt.com/newsletters/2006-05.pdf). Moishe emphasized their friendship and mutual desire to see the Kingdom of God expanded. My heart was lifted and yet there came a poignant bittersweet touch as well. These two men were like "apostolic" bookends, helping to forge the modern Messianic movement. Moishe took his organization, Jews for Jesus, to the streets, making the "issue of the Messiahship of Jesus an unavoidable issue for our Jewish people worldwide." Zola took to the airwaves and the Holy Land, inviting the world to see "Christianity through Jewish eyes."
Last year, Katharine and I attended Moishe's memorial service in San Francisco. As he was honored by those in attendance, I was struck with the season we are in: the transition of leadership, the "graduation to glory" of significant leaders. This transition makes it necessary for those of us who follow to be willing to step up and help out. We must be willing to play our part in God's ever-expanding Kingdom. The importance of Israel, the Jewish people, and our faith's Hebrew origins are topics near to God's heart. He is raising a remnant to shout these truths from the housetops.
Just as "rain falls on the just and the unjust" (Matthew 5:45), transition comes to the righteous and the evil. As we go to press, the news is ablaze with the assassination of Osama
bin Laden, the arch-terrorist behind the 9/11 World Trade Center massacre. Be assured, jihadi replacements are waiting in the wings to continue bin Laden's fatwa against Western civilization. We must stand in the gap and continue to herald the Good News of Messiah and the right…yes…the necessity of Israel to exist and be prepared to welcome Him!
As you pray for ZLM and partner with us financially, you are doing just that. The world will know that Yeshua was born King of the Jews (Luke 2). He died King of the Jews (Luke 23), and Revelation 5 trumpets that He is returning as the Lion of the Tribe of Judah! Hallelujah!
Your Messenger,



Myles Weiss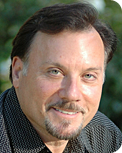 P.S. While wondering who will assume Osama bin Laden's leadership position in al-Qaeda, I am certain he will be the most formidable adversary Satan can muster. We on God's team must be vigilant and willing to act.
Feedback
Dear Myles,
Support for Israel must not be allowed to falter even during transitions of leadership.