Dear Friends,
On March 24, 2011, the Israeli newspaper Haaretz reported: "Jerusalem bomb kills one and wounds twenty-four." You probably heard the news but not that the sole fatality, Mary Gardner, wasn't even an Israeli. Mary was a 59-year-old evangelical Christian; an Israel-loving British national who was living and volunteering in Israel. She served the Lord at the Bible Translators Society in Yad Hashmona village on the outskirts of Jerusalem. I wrote the bulk of this letter there on location, the day after the attack that took her life.
I drove past the site of the massacre the next day, and everything was cleaned up. People were waiting and chatting at the bus stop. Nothing at the site offered a hint that the horrific incident had taken place the day before.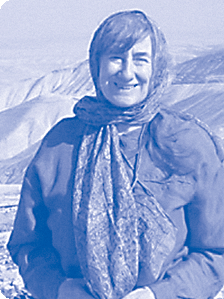 This is the Israeli way: Get back to normal. If you don't, the terrorists win.
Mary Gardner belonged to a family, a church, and to a society. Now, she belongs to history—another kind and innocent Christian life snuffed out by merciless, Islamic killers.
Because I was in Jerusalem when the bomb detonated, several friends asked about my well-being. I was not physically affected, but this Christian's untimely death forced me into some personal reflection.
First of all, I recalled that crime statistics prove that visiting American cities—or any major city, really—is considerably more dangerous than touring Israel. You're more likely to meet an untimely end around your own home than you are in the biblical homeland.
Secondly, such violent outbursts have been prophesied, indicating that we are living in biblically ordained times.
Matt. 24:6 and Mark 13:7 offer predictions of "wars and rumors of wars" in advance of Christ's return and the close of the Age. Luke adds "commotions" to the list (Luke 21:9). If you're a Bible reader, you're familiar with these verses and similar ones. You may recall that the Gospel writers quote Jesus saying: "Do not be terrified, for these things must come to pass." Holding a "bad news" paper in one hand and a "Good News" Bible in the other should enable us Believers to see good news, even in a world full of bad news.
Who would want to be paralyzed by fears of his life coming to an untimely end? To the contrary, we must live our lives to the fullest, glorifying God and fulfilling our destiny. Your life and mine is over when God says so, and not a day sooner. Those who travel to Israel with me generally agree. Together, we pilgrims testify to the locals about our faith in God and our love for the Jews—particularly touching to the Jews in Israel, seeing that so much of the world is forsaking them.
Yad Hashmona is just outside Jerusalem. Yad means "memory" and shmona means "eight." Ha is the definite article "the," so "the eight." Yad Hashmona—literally, "In memory of the eight"—was built in 1971 by Finnish Christians who wanted to help Jews rebuild in the ancestral homeland in the post-Holocaust era. They chose the odd-sounding name as a memorial to eight Jews whom the Finnish people handed over to the Nazis in World War II. Though unable to undo that aspect of their inglorious past, some goodhearted Christians learned from it and created a memorial to it in Israel, helping ensure that the Holocaust will never happen again.
Amen to them!
Nevertheless, anti-Semitism is on the rise once again—right before our eyes. Sadly for the evangelicals at Yad Hashmona, anti-Semitism has hit closer to home, claiming one of their very own just yesterday. No doubt they will honor Mary's memory.
The Nazis killed the eight Jews delivered to them by the Finnish people not because they were Israelis (they weren't) but because they were Jews. Mary's death occurred because the anti-Semitism of previous generations is morphing into what's now becoming accepted as anti-Zionism.
The haters say they don't discriminate against Jews. For them, the problem is not Jews but the State of Israel. The ages-old hatred is thus framed in political and national terms. It is, of course, unacceptable anymore to speak against a particular race, class, or religion. But such anti-Zionism is just another name for the same old hatred.
Just as Christian institutions turned blind eyes to European Jews and their slaughter in the 1930s and '40s, many churches' anti-Semitic Replacement Theologies feed Israel-baiting and -hating today. These Bible-illiterate Christians deny the connection between the Jewish presence in the ancestral Homeland and the biblical witness itself. For them, today's Jewish presence in the Land of Israel is a fluke in history, not prophecy fulfilled in our day.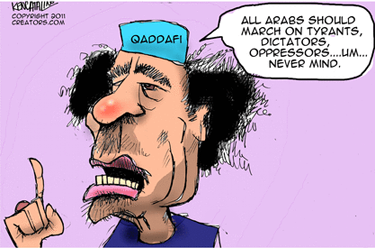 You may want to join me in reading The Jerusalem Post at www.JPost.com. Recent regional headlines have dealt with:
A maniacal Muslim leader in Libya
Revolution in oppressive Syria
Unrest in U.S. ally Yemen
Upheaval in Bahrain
Revolution and political intrigue in Egypt
Fomenting discontent in Jordan
The potential for another revolutionary outburst in Iran.
It should be obvious to every thinking person that the oppression, tension, and consequential unraveling of the Muslim Middle East have absolutely nothing to do with Jews or Israel.
Israel haters will try to convince us that the Jews are at fault there as elsewhere, and it is unfathomable how thinking people will buy it. But they certainly will.
In his New York Times contribution "Tribes with Flags" (March 22, 2011), Thomas L. Friedman discusses whether the battle for Libya is the clash of a brutal dictator against a democratic opposition or a tribal civil war. He differentiates between real countries with long and real histories—like Egypt, Tunisia, and Morocco—and newly created countries, which he calls "tribes with [national] flags."
Friedman reminds us that Libya, Iraq, Jordan, Saudi Arabia, Syria, Bahrain, Yemen, Kuwait, Qatar, and the United Arab Emirates have no pre-histories to speak of. They did not exist before Europeans meddled in the region at the turn of the 20th century. Parcels of land were handed over to Islamic strong men, tribal kings, and military dictators who favored their own tribe members while shoving aside lesser tribesmen. The result was the Arab League countries listed above, with European-sanctioned dictators at the helms.
Friedman wonders whether today's revolutions in the Muslim Middle East are less about the quest for democracy and more about tribes seeking to advance their positions. He makes a valid point.
"Palestine" is poised to become the next newly created country in the Islamic stable of unstable states. Ignoring lessons from the past, the United Nations believes it is re-creating the State of Palestine. I use "re-create" cautiously because there never was a Palestinian State—there was no Palestinian flag, no Palestinian national anthem, no Palestinian currency, language, or any sort of Palestinian political apparatus in any previous generation.
Palestine is a myth. A State of Palestine never existed.
Yet, the previously non-existing State of Palestine is proposed as the newest member of the artificially created Islamic world, handed to uncivil Muslim tribesmen by supposedly civil European powers. Why are the Europeans empowering "the Palestinians?"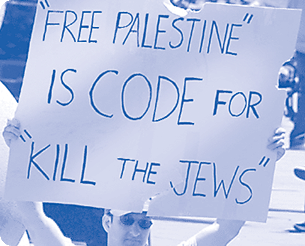 For that matter, in a world where Muslims have been killing each other brazenly for decades, why do Europeans suddenly declare: "Look. We must stop tyrants like Muammar Kaddafi"?
Why the interest now? Why him?
In the post-9/11 era, prophecy students have been focused almost exclusively on Islamic intrigue, virtually ignoring European culture. Pictures of Koran-inspired mayhem cause us to conclude that the perpetrators are evil incarnate.
Though this conclusion seems altogether natural, it's not altogether scriptural. For years, I have frequented prophecy conferences, speaking with noteworthy individuals in the field. Without exception, they keep their eyes on Europe for the final showdown—not Arabia. Based on prophecies in the Book of Daniel, most Bible teachers—myself included—consider the coming antiChrist's center of action to be in Europe. Though Arab-Muslim mischief currently dominates the news, Joel Rosenberg once told me that he thinks the Islamic threat will be squarely eliminated, after which focus will shift to Europe.
I—and most in the evangelical center—concur.
Scripture points to a "revived Roman empire" as the principal culprit in the End Times, not to an Arab antiChrist or Arab empire. Rosenberg, I, and others see Europe as the devil's last playground.
Because Islam is backward at present and its militants seem incapable of winning a war without European assistance (be it in Libya, Iraq, Kuwait, etc.), an Islamic takeover of Europe seems unlikely. It would take a well-oiled, military machine to overrun Europe, and I don't see frenzied rock throwers and "Allah is great" yellers having either the discipline or the resources to pull it off.
Should they do so—either by increased birth rates, by stealth, or by force—we'd be speaking of a revived "Roman" empire that is really Islamic at the heart. It doesn't seem likely.
In any case, the emerging European alliance is interesting and recalls the points we cover in our series, Ezekiel and the MidEast 'Piece' Process. The current events in the Middle
East have generated lots of viewer questions, prompting us to reprise our Ezekiel series. Watch Zola Levitt Presents in May to see the first half of this eight-part series in which Sandra and I take you into one of the Bible's most mysterious and fascinating books. The Book of Ezekiel forcefully predicts Israel's re-emergence as a nation-state at "day's end," and prophesies that neighboring nation-states will marshal military resources in an attempt to annihilate the fledgling state. We consider pieces to Ezekiel's end-time puzzle.
Ezekiel: The Man, His Time, His Message—Then and Now.

His name means "God strengthens." Reared as a priest in Jerusalem, Ezekiel finds himself among the exiles who are taken to Babylon. His encounter with God in a heavenly vision launches his prophetic message to a wayward people.

Overview—Destructive and Constructive Prophecy.

A survey of the entire Book of Ezekiel—judgment on Judah and the nations around it, Israel's re-emergence, a climactic war, and a restored Temple—with emphasis on prophecy fulfillment today.

Judah's Demise.

This segment examines particular pieces of Ezekiel's prophecy, noting Judah's painful downfall and God's everlasting mercy even so through His promise to gather and rebuild Israel—something that is happening today.

Prophecies of Israel's Last-Days Rise.

A major piece in God's prophetic, end-times puzzle consists of subsequent predictions of Israel's last-days rise. A once-desolate land has become like Eden.

Israel's Neighbor States.

Israel will rally against its hostile neighbors; this part highlights Ezekiel's predictions that larger regional forces will mobilize against Israel in a climactic war that they will lose.
As I close, let me thank old friends and new friends alike. Despite typical events that might provoke you to cancel pilgrimage plans, let me encourage you to visit Israel if God is calling you to do so. Please call Tracie at 1-800-WONDERS or 214-696-9760 to talk about which of our four fall tours is ideal for you. Our Greek extension departs on Oct 18 and joins other pilgrims in Israel on the 23rd. You return home November 2, unless you choose to visit Petra—the rose-red city of rock—in Jordan. Travelers to Petra fly home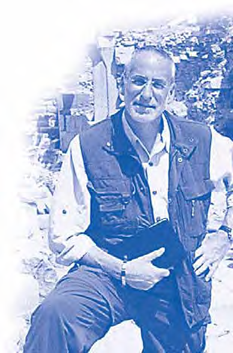 November 6.
This ministry will keep you informed about prophecy progress through television like the Ezekiel series, our newsmagazine, and these letters. I filmed a new series on the Book of Psalms while in Israel. Please keep up your prayers.
I appreciate and thank those of you who are helping us tell the Bible's stories. These last two years have been tough on non-profit organizations—be they churches, para-church organizations, or specialty ministries like ours.
Your messenger,



Jeff
P.S. Five years ago, this organization's founder, Zola Levitt, was promoted to Glory. The ministry could have passed on with him, but it didn't. However, the tough economy has taken some wind out of our sails, so I'd encourage you to help now if you've been thinking about it.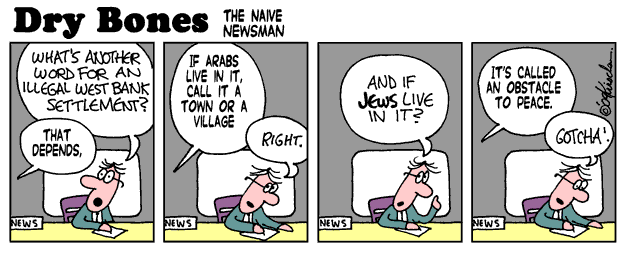 Feedback
Dear Jeff,
Today's unrest in the Middle East may be about democracy or simple tribal rivalry. It is certainly not about Israel or Jews.