By Yossi Aloni / IsraelToday.com
June 23, 2013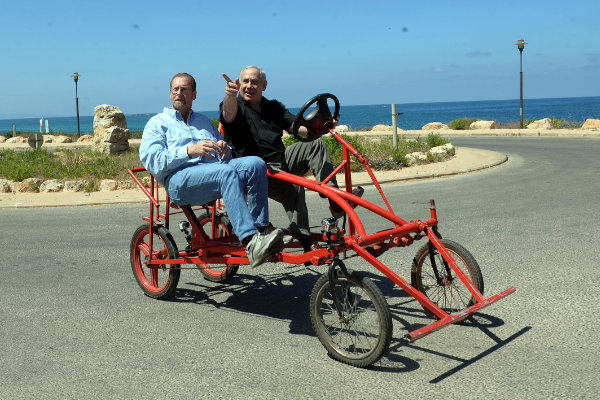 Prime Minister Benjamin Netanyahu has agreed to play tour guide in a major televised tourism program under the direction of journalist and producer Peter Greenberg, known internationally for his "The Royal Tour" tourism programs on PBS and the Travel Channel.
Greenberg has put together a series of programs where he accompanies a head of state in a "guidebook" tour of his or her country. He has already filmed episodes with the king of Jordan, the presidents of Mexico and Peru, and the prime minister of New Zealand.
Filming began a year ago, but was halted for a time after Netanyahu suffered a light injury during a friendly soccer game between local Jewish and Arab teams. Filming and photography for the episode is expected to wrap next month.
The program gave Netanyahu an opportunity to present the bright side of the State of Israel to an estimated 300 million viewers around the world. Israel views the program as an important public relations and economic effort, as previous installments of the program resulted in up to a 10 percent increase in tourism for the host nation.
The goal is "to boost tourism to Israel and change country's image," said Netanyahu during the first day of shooting last year. "We will visit…Masada, the Dead Sea, the Technion, Jerusalem, Tel Aviv – all to show the true Israel, the Israel most don't get to see."
Greenberg added that "as more people see what this country has to offer, they will come. …It is an opportunity to present [the land] through Israel's eyes."