By Sharona Schwartz / news.Yahoo.com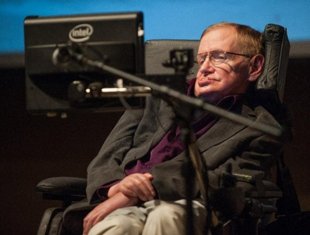 Stephen Hawking's decision to "boycott an Israeli conference over the country's treatment of the Palestinians" was big news in Israel Wednesday morning. Almost every Israeli news site ran the item as a top story that the acclaimed theoretical physicist had dropped out of the President's Conference scheduled for next month in Jerusalem to make a political statement.
Along with the Israeli press, the Associated Press, and other news sites, TheBlaze also cited the exclusive report in the British newspaper The Guardian that Hawking's decision to drop out of the conference was swayed by boycott Israel activists. Our earlier story also included a harshly worded reaction from the conference chairman slamming Hawking's alleged decision.
The Guardian even inserted a poll on its site asking readers if they thought Hawking's decision to join the academic boycott of Israel was right.
Now, University of Cambridge–where Hawking is a professor–has issued a statement saying Hawking canceled his Israel trip due to ill health, not ill will toward the Jewish State.
The Associated Press spoke with Tim Holt, media director at the University of Cambridge, who says Hawking's decision was based strictly on health concerns.
"For health reasons, his doctors said he should not be flying at the moment so he's decided not to attend," Holt said.
"He is 71 years old. He's fine, but he has to be sensible about what he can do," he added.
A University of Cambridge statement released Wednesday and also reported by the AP said the decision was based on "personal reasons."
Contradicting the Cambridge statement, organizers of the Jerusalem conference told the AP that an email from Hawking said the boycott was the reason he was not coming.
The AP quotes the Cambridge spokesman Holt saying that Hawking "did not specifically approve" a statement from the British Committee for the Universities of Palestine which was the source for the Guardian report that the boycott was the reason behind Hawking's cancellation.
CiF Watch, a website that monitors anti-Israel content in The Guardian, posted this e-mail sent to one of its readers from University spokesman Holt: CiF Watch asked: "The only questions which seems to remain is how long it will take for The Guardian to issue a mea culpa on their faux scoop."