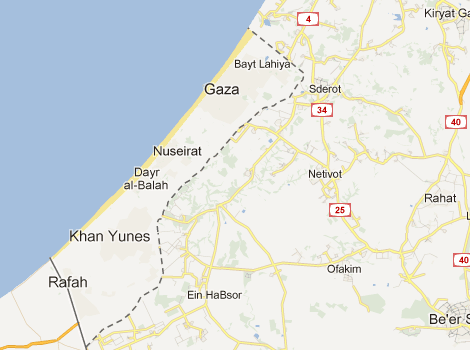 By Gavriel Fiske / TimesOfIsrael.com
Two rockets were fired from the Gaza Strip Thursday night, landing in open areas in the Eshkol region of southern Israel, near Ein HaBsor.
No injuries or damage were reported from the strikes, which occurred around 11 p.m. Hebrew media sources reported that no red-alert alarm was sounded.
The rockets were the second salvo this week. On Wednesday, two rockets fired from Sinai hit Eilat, one causing light damage in a residential area.
Rocket fire from Gaza tailed off after Operation Pillar of Defense in November, but the last several weeks have seen a number of strikes.