By Kathleen O'Brien/The Star-Ledger blog.nj.com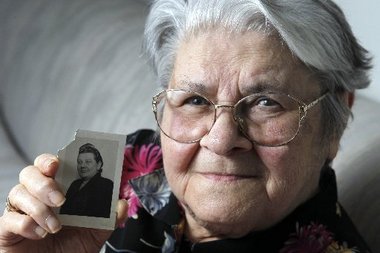 Both Zsuzsanna Gabor and Georgette Chinitz were able to survive World War II because of a non-Jew who risked much to help them.
In Gabor's case, it was Julia Paulik, the owner of a leather goods manufacturer that employed her father as bookkeeper and manager. It was she who would wrap loaves of bread in fabric to sneak into their warehouse hiding place.
And it was she who kept their secret — from even her own husband, who didn't want to jeopardize the family's safety by getting involved in the problems of others, no matter how desperate.
Once the war passed, Gabor's family remained close to her. She was a guest at Gabor's wedding, and Gabor named her daughter after her.
But the Communist takeover of Hungary proved more dangerous to Paulik than any prying Nazi. She and her husband lived on a farm, a small country estate, and owned a pig. In 1953, when food was scarce, that pig — combined with the kilo of black pepper they were saving to cure the pork — drew the rage of Communist authorities, who accused them of hoarding food.
Gabor, then pregnant, arranged to be a character witness at Paulik's trial. She told the court of Paulik's bravery in hiding them. The judge asked if she had been hidden because she was a communist, or because she was a Jew. Gabor tried to avoid answering, but eventually said it was because she was a Jew.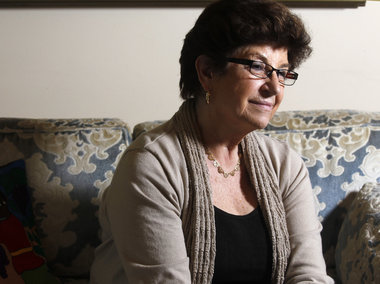 "The judge said that didn't count," Gabor recalled. Paulik was sentenced to jail. A diabetic, she died there.
Chinitz's savior, Catherine Laborderie, was posthumously awarded the "Righteous Among the Nations" medal given by the Israeli government to non-Jews who helped Jews during the Holocaust. It was arranged by Chinitz's cousin, who as a teenager was hidden in a haystack in the same village.
Chinitz traveled to Laborderie's small village of Bruguieres three years ago to participate in the awards ceremony, which was led by a representative from the Israeli consulate.
They dedicated a plaque in the village square listing the members of her extended family who had been deported to Auschwitz, and erected a new tombstone on Laborderie's grave.
"We wanted to honor her memory," Chinitz said. "I don't think we would've survived without her."
See related story.