Israel: The Royal Tour will air at various times on pbs stations across the nation until late April. Tune in to Israel: The Royal Tour, airing in New York and Los Angeles on Thursday, March 6. Check your local listings or click here for air dates around the country.
By Erica Morris / JSpace.com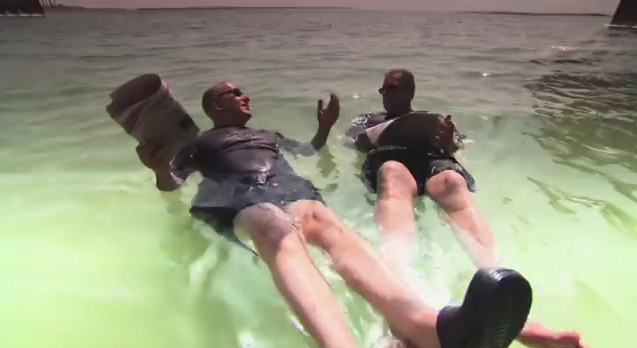 Israel is aiming for a tourism boost, and it's hoping a US television program might be the ticket.
Israeli Prime Minister Benjamin Netanyahu promoted an Israel-themed episode produced by CBS travel editor Peter Greenberg during the premier's time in the U.S. this week. The show is part of Greenberg's "Royal Tour" series and highlights some of the best tourism spots the Jewish state has to offer.
"It's not only a vehicle to increase tourism, it's also to dispel various calumnies about the State of Israel," Netanyahu said at Paramount Studios in Hollywood yesterday, during a screening of the episode for 500 guests.
"This movie depicts beautiful Israel and the spirit of its citizens. This is the real face of the Jewish state."
The one-hour episode premieres tomorrow, with various airings at different times over the course of the next few weeks. In general, the show will air on local broadcast channels, like PBS. Check local listings here.
Netanyahu features heavily in the program, accompanying Greenberg for a float in the Dead Sea among other stops. The episode also includes visits to the Sea of Galilee, Tel Aviv, Jerusalem's Old City and Masada.
It took Greenberg's 29-member team two years to film, for an extensive look at the Jewish state. Netanyahu predicted the episode could bring in 200,000 new tourists to Israel.