Israel Today, August 17, 2014
By Israel Today Staff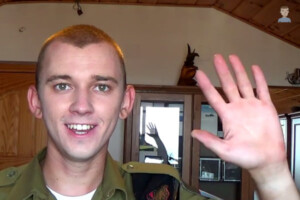 As the summer's Gaza war raged, many Israeli believers in Yeshua found themselves being called upon to take up arms in defense of their nation.
One young man, Hananya Naftali, filmed a short video in an effort to dispel some of the misinformation floating around about the conduct of Israeli soldiers in Gaza.
With the Gaza ground war over, Hananya is back at it, this time with a video providing a more general explanation of what it's like for local believers serving in the IDF.
Still in the midst of his compulsory service, Hananya says it's not always easy, but he, like most other Israeli believers, is happy for the opportunity. "Every day I get the chance to speak with secular soldiers about God," he write to Israel Today.
Watch Hananya's full video below:
httpvh://www.youtube.com/watch?v=pznHcomzHt4