By Jonathan S. Tobin www.CommentaryMagazine.com
In the end, the families of the 11 Israeli Olympic athletes and coaches who were murdered at the Munich Olympics 40 years ago and millions of Jews who mourned with them, got a bit of satisfaction out of the London Games. Though the International Olympic Committee (IOC) stubbornly refused to devote even a minute of an hours-long opening ceremony for a moment of silence for the victims of Munich (while giving several minutes to a memorial to the victims of the London subway bombings), American gymnast Alexandra Raisman had an appropriate response. By saying her gold medal-winning performance in the floor exercise was in part a memorial to the Israelis who perished long before she was born, Raisman gave us a genuine moment of Jewish pride that places the IOC's shameful stand in perspective.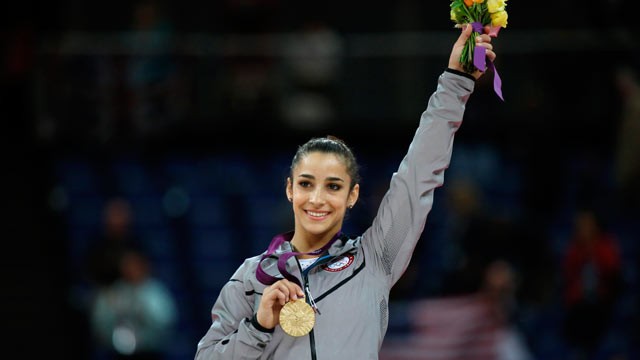 As the Massachusetts native told the New York Post, she did not select the "Hava Nagila" Hebrew dance music [see previous post] deliberately to honor the Munich 11, but she took special satisfaction from winning the gold 40 years after the massacre. Doing so, she said, "meant a lot" to her. She also said she would have supported and respected an Olympic moment of silence for Munich.