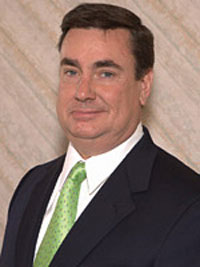 Frontpage Interview's guest today is Joel Anderson, a California State Assemblyman who represents San Diego's East County.
FP: Joel Anderson, welcome to Frontpage Interview.
Anderson: It's my pleasure. Thank you for having me, Jamie.
FP: You are focusing on Iran and pursuing Iran divestment bills and resolutions. Tell us some of the things you are up to. What inspires you to pursue these courses of action?
Anderson: In the State Assembly, I sit on the Public Employment committee, which has oversight of California's public pension systems. CalPERS and CalSTRS — the public employees and schoolteachers — are the two largest public pensions in the nation. So, when I learned they were investing tens of billions of dollars in Iran, a terrorist regime, I was shocked and disappointed. I knew we had to do something to stop this practice.
FP: Ok, so what did you do?
Anderson: I introduced Assembly Bill 221 to divest CalPERS and CalSTRS from the Islamic Republic of Iran and prevent them from putting any more of our tax dollars at risk in a nation whose rogue leader craves nuclear technology and wants to start another Holocaust. We worked hard and formed a broad coalition to push this measure through a number of committees, the floor of each house, and ultimately secured the Governor's signature to make AB 221 law. I knew this was the type of bill everyone should share credit and we encouraged legislators to sign on as co-authors.
Ultimately, people fundamentally understand money is the mother's milk of terrorism.
FP: Have you encountered any obstacles from the Democrats in the CA Assembly and the CA Senate? How about pro-Islamic republic lobbyists?
Anderson: Well, ours was a bipartisan effort from the start. I actually wrote AB 221 based on a piece of legislation that a Democrat had authored to stop our money from going to Sudan. And before that, Democrat Maxine Waters — prior to her election to Congress — led the charge to divest from racial apartheid in South Africa. With very few exceptions, Democrats and Republicans joined together early on for many different reasons, because everyone agrees that divesting from Iran is simply the right thing to do. The most outspoken groups against my bill were outside radical groups tied to the Islamic Regime and California's State Teachers' Retirement System, who fought me in every committee hearing.
FP: Did you have the support of the Iranian opposition organizations and individuals in the US? Who are they?
Anderson: Our coalition really was an amazing group. We built a broad coalition from all walks of life: labor unions, ethnic organizations, holocaust survivors, state employees, students, you name it. The Iranian groups were fantastic. Roozbeh Farahanipour of Marze Por-Gohar, with the Iranians for a Secular Republic, testified before each legislative committee that heard the bill, and told his tragic, personal story of oppression by Iran's government. The Iranian American Chamber of Commerce, Committee for Religious Minority Rights in Iran, Iran of Tomorrow Movement, and Iranians for a Secular Republic also lent their strong support.
FP: Tell us a bit about Iran's human rights abuses and your efforts and plans to try to stop them.
Anderson: The Islamic Republic of Iran's lack of human rights includes public hangings, the stoning of innocent women, producing IEDS that kill civilians and promoting the ethnic genocide of a country. This is where California can have a powerful impact. By pulling back our hard-earned dollars from the companies that prop up this odious regime, we can send a clear message that supporting the Islamic Republic of Iran is the wrong place to invest our retirement nest eggs. Our citizens want nothing to do with their blood money.
FP: What is the Assembly Concurrent Resolution (ACR) 79? How did it do?
Anderson: ACR 79 was a follow-up to AB 221. I wanted to carry forward the spirit and intent of AB 221 by pushing for University of California — a $42 billion pension — to join CalPERS and CalSTRS in divesting from Iran. It gathered overwhelmingly bipartisan votes, as AB 221 did before, but the clock ran out before its final vote in the Senate.
FP: Tell us about Iran Divestment on California Port.
Anderson: Other governmental entities are starting to realize the danger of risking their investment dollars in a place like the Islamic Republic of Iran. We've already seen the City of Los Angeles take steps toward shoring up their retirement system, and now, other public employees at the county level are looking at that, too. As an example, the San Diego Port Authority has been in touch with me because they are concerned about the message we're sending by putting public dollars in a place like Iran. It is important to know we have a real opportunity to bring the Islamic Republic of Iran back to the world community without ever firing a shot. We can do it through divestment.
FP: Joel Anderson, thank you for joining us.
Anderson: Thank you Jamie.