By Hana Levi Julian, www.IsraelNationalNews.com
More than 100 children were among the 290 new "anglo" immigrants who landed at Ben Gurion International Airport one recent August morning.
An El Al plane, the fourth of five Nefesh B'Nefesh summer aliyah flights from New York, also carried Israel's newest citizens from Canada, as it touched down just minutes after the seventh Nefesh B'Nefesh group flight from the UK.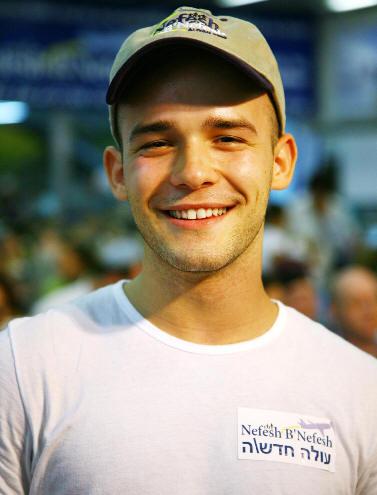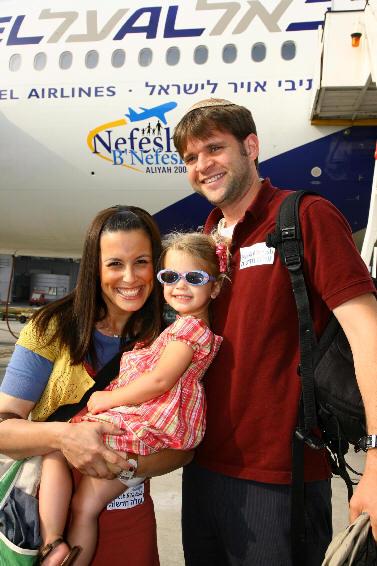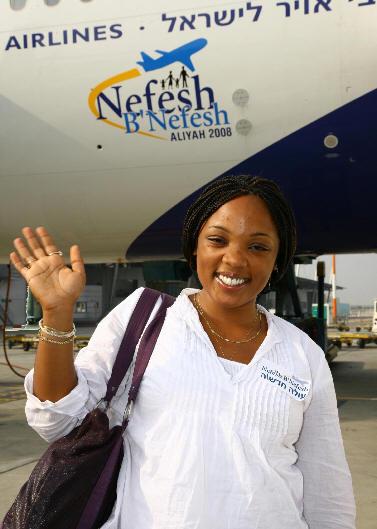 Knesset Opposition leader and Likud party chairman Binyamin (Bibi) Netanyahu greeted the new arrivals, along with former Israeli Ambassador to the US and NBN Co-Chairman Danny Ayalon, as well as NBN co-founders Rabbi Yehoshua Fass and Tony Gelbart.
Among the 240 new Israelis arriving from New York were 100 children, 46 families, 18 singles and six IDF soldiers, with the immigrants ranging in age from one month old to 72.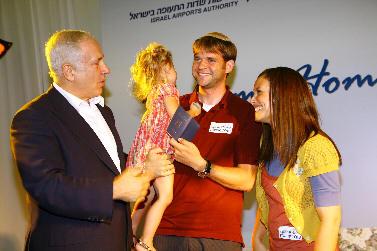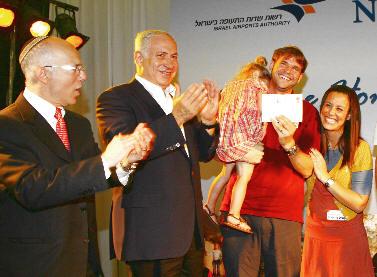 Members of the North American group hailed from 17 different states in the US and two provinces of Canada, and are planning to live as far north as the Golan and as far south as Be'er Sheva, as well as in all points between.
Over the course of the summer, more than 2,000 North American and British Jews are expected to immigrate to the Jewish State through the organization on five specially-chartered flights, in addition to eight group aliyah flights.