By Cindy Hsu, CBS2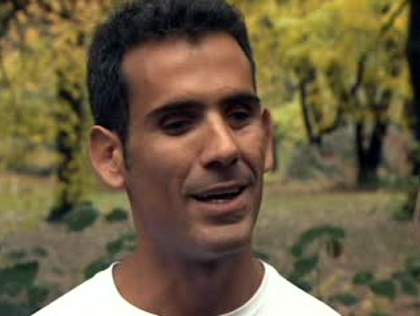 NEW YORK – With the New York City Marathon this Sunday, thousands of runners and spectators are already flocking to the city. Many — including Gadi Yarkoni — have inspiring stories that have brought them to the starting line.
Yarkoni was an Israeli soldier blinded in Lebanon 15 years ago.
"After I got blind, 10 months after it, I said to my wife and my friends, I said I need a guide dog because this is my freedom," Yarkoni told CBS.
Yarkoni's guide dog, Timmy, has given him such independence, he wants to spread the word. The veteran will be running his first marathon tethered to Noach Braun, the founder of the first Guide Dog Center in Israel.
They are running to raise awareness and money for the center that was created in 1991. Before that, Israelis who were visually impaired had to come to New York to find a guide dog.
"It's the language barrier, the cultural barrier, the mentality, and then finishing getting the dog here; coming back home to Israel no one would help and support and give the follow-up," Braun said.
The center is near Tel Aviv and has trained more than 400 dogs.
This will be the first marathon for Braun and Yarkoni. Running alongside them will be Mike Reznik, who lives in New York. Reznik has run nine marathons, but said this one will be the most exciting and inspiring.
"I think the message that these two people are bringing is that everything is possible," Reznik said.