By Elliot Hannon / Slate.com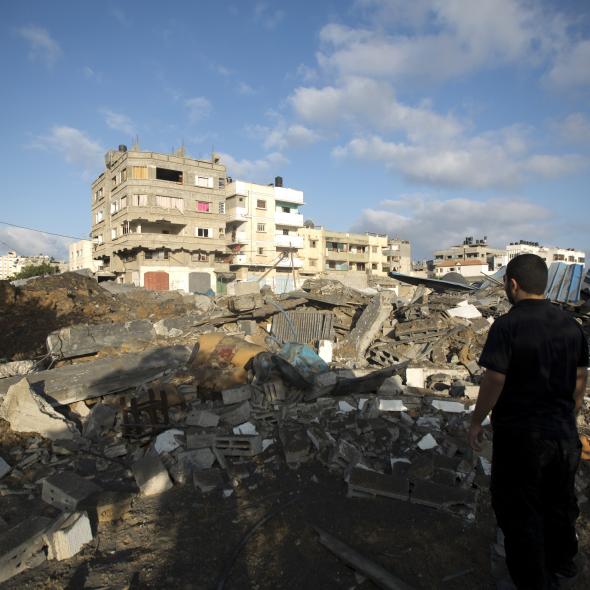 Tension between Israelis and Palestinians continues to mount in the wake of the murder of three Israeli students and the suspected revenge killing of a Palestinian teenager who was burned to death on Wednesday. Israel launched airstrikes on 15 targets in the Gaza Strip overnight, reportedly injuring ten people, the Washington Post reports. The targets included rocket-launching sites and weapons warehouses, according to the Israeli military.
Israel also began mobilizing troops around Gaza on Thursday after, The New York Times reports, "Palestinian militants there fired some 30 rockets at southern Israel over 24 hours, three of which hit homes in the border town of Sderot, causing property damage but no injuries." Israeli defense officials told the Associated Press that the deployment included tanks, artillery, and ground forces.
"Israel has accused Hamas of being behind the deaths [of the Israeli students], and arrested about 600 suspected Hamas activists as part of a broad manhunt in the largest ground operation in the West Bank in nearly a decade," Al Jeezera reports. As reports of the killing of the Palestinian teenager spread on Wednesday, "street battles broke out between security forces and residents from the youth's neighborhood in East Jerusalem," the Post reports. "Palestinian protesters hurled firebombs and stones at Israeli police officers and soldiers and smashed and set fire to transit stops in the neighborhood."