The kidnapping of yeshiva (seminary) students Eyal Yifrach, 19, Gilad Shaar, 16, and Naftali Frankel, 16, by Palestinians left Israel in a state of deep emotional distress. But many Israelis noted that their own government's behavior in freeing jailed terrorists rendered such an incident inevitable.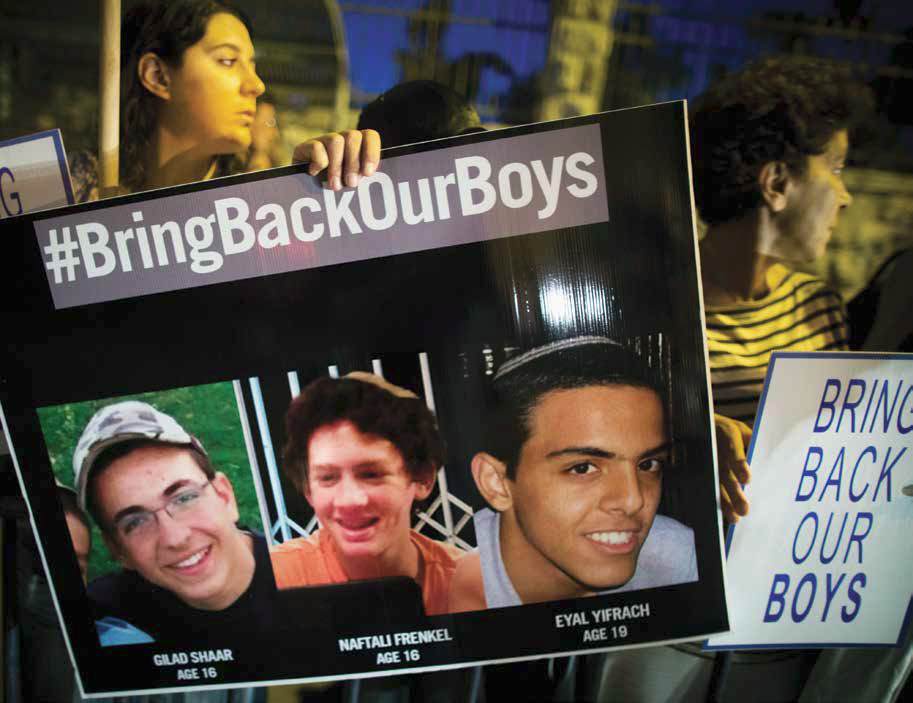 By Ryan Jones / Israel Today
In fact, given that the three boys were nabbed while hitchhiking, which hundreds of Israelis do every day, it is nothing short of a miracle that these abductions don't occur more often. The reality is that Israel has trained the Palestinians to view kidnapping as a profitable endeavor.
"It was obvious that the government's acquiescence to release hundreds of murderous terrorists in previous deals would send a clear message that [kidnapping] pays," said Rabbi Shalom Dov Wolpo, a prominent figure in the settlement movement.
"It is incumbent upon all political leaders…to admit their mistake and not release another terrorist."
Most famously, and most recently, Israel traded 1,027 jailed terrorists, many of them with "blood on their hands," for a single captive Israeli soldier, Gilad Shalit. But Israel didn't always surrender to terrorist blackmail in such scenarios.
The turning point appears to have been the 1994 abduction of Israeli soldier Nachshon Wachsman. Six days into the kidnapping, Israeli commandos launched a rescue operation that ended with the deaths of the commanding officer, Wachsman himself, and the three terrorists holding him. Ten other soldiers were wounded.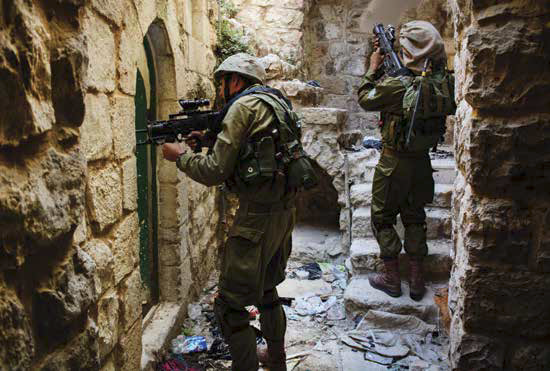 Naomi, an Israeli woman who was a high school student at the time of the Wachsman abduction, told Israel Today the incident caused such national trauma that since then, few Israelis have been willing to risk similar rescue operations. And so, Jerusalem continued trading jailed terrorists for abducted Israelis, and the Palestinians discovered that the best way to beat the Israeli legal system was to grab more Jews.
Losing a kidnapping victim along with would-be rescuers is excruciating. But many argue that the current alternative is just as bad.
The Harmful Effects of WhatsApp
When Facebook acquired WhatsApp for a staggering $19 billion, it was clear that the instant group chat app had become a disruptive game-changer. Even more than Twitter, WhatsApp has spawned a kind of underground news media in Israel that is often faster to the punch than traditional news outlets. This phenomenon was very much at play as the recent kidnap unfolded.
Just hours after the initial rumors that an abduction had occurred, and even before official media had published their first reports, a WhatsApp message identified as coming from the Israel Defense Forces (IDF) Spokesperson signaled that the army had safely rescued the victims. It was unclear who sent the erroneous message or why, but it fooled even veteran Israeli journalists.
More problematic was the fact that the identities of the three abducted youths, including photos, were broadcast via WhatsApp 24 hours before Israeli authorities gave the official media permission to do so. Any advantage Israeli security forces hoped to gain by temporarily restricting that information was largely ruined by the popular messaging service.
As the crisis entered its fifth day with no indication that the IDF was any closer to finding the boys, WhatsApp again exploded with reports that the abducted youths were already dead. When that report turned out to be unsubstantiated and unofficial, the IDF Spokesman quickly urged all users of social media to "stop taking part in promoting false rumors."