www.TheIsraelProject.org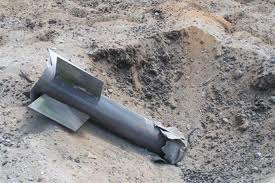 Jerusalem, Dec. 9 – Terrorists in Gaza fired five rockets and mortars into southern Israel Wednesday (Dec. 8), injuring an Israeli man and prompting Israel to strike weapons, storage sites, and two terrorism hubs.
The attacks occurred as Israel's Security Cabinet approved additional measures to "expedite increased exports from the Gaza strip," to assist its economy, and "ease the burden of the Gazan population under the repressive Hamas terrorist regime," a cabinet statement said. The exports consist mainly of agriculture, furniture, and textiles.
Israel's cabinet decision was partially in response to an International Monetary Fund report that showed Gaza's economy grew by16 percent growth while unemployment fell in the first half of 2010.
Israel Defense Forces hold Iran-backed Hamas responsible for the attacks because it controls Gaza.
"The targeting of these terrorism-linked sites was in response to the firing of rockets at Israel's southern communities over the past 24 hours," according to an IDF statement issued Thursday (Dec. 9). According to the statement, Gaza has hit Israel with almost 200 rockets, mortars, and missiles this year.
The latest upsurge in violence, which sent residents living near the Gaza border into bomb shelters and secure rooms, came as the United States looked for a new way to get the Palestinian-Israeli peace process back on track.
Israel remains ready to return to the table at any time, but Palestinian President Mahmoud Abbas, who left the talks 85 days ago, says he will only resume negotiations if Israel halts all building activity on land Israel captured in 1967.
In another development, Israeli Prime Minister Benjamin Netanyahu strongly condemned a religious ruling circulated by rabbis on December 8 that urged Israelis not to rent apartments to non-Jews.
Israeli President Shimon Peres, leading Orthodox Rabbi Yosef Shalom Elyashiv, and the Yad Vashem Holocaust Memorial also denounced the sentiment as a "severe blow to the values of our lives as Jews and human beings in a democratic state."
"How would we feel if someone said not to sell apartments to Jews?" Netanyahu said. "We would protest, and we do protest when it is said among our neighbors. It is forbidden that such things are said about Jews or Arabs."