By Kathleen O'Brien/The Star-Ledger blog.nj.com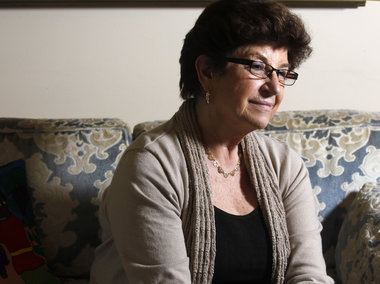 The rejection letter sounds one-quarter therapeutic, three-quarters bureaucratic:
"The duration of your persecution does not fall under the current guidelines imposed by the German government."
Despite her family escaping the round-up of Jews in Vichy-ruled France, despite spending months traversing the Alps barefoot by moonlight, living on nuts and sheep's milk, Georgette Chinitz was ruled ineligible for a monthly check from the German government.
The reason: Her family's terrifying experience didn't last long enough to qualify for payments from Germany to compensate for the damage inflicted by the Third Reich.
That might change soon as eligibility has recently been expanded to include people whose lives were disrupted for 12 months, instead of the previous 18-month cut-off.
Chinitz is one of an estimated 16,000 Holocaust survivors who could join the ranks of the 278,000 survivors worldwide receiving reparations for being forced to live in concentration camps, ghettos, or in hiding.
The topic of reparations triggers strong — and highly individual — reactions, said Susan Schechter, coordinator of Eldercare Services at Jewish Family Services at Metrowest.
"Some people view it as 'blood money.' It's an appeasement, I guess, or repayment for their suffering. And nothing can ever repay them for the life they should have had: their youth, their education," she said. "There's no amount of money that can ever replace what they lost."
Others derive great solace from receipt of the regular payments of a few hundred dollars. "They finally feel some sense of redemption, or of getting some recognition for what they suffered," Schechter said.
Still others allow for some practicality in their outlook, said Schechter: "Other people have, with time, softened a bit and have seen that in their old age, they could use the money."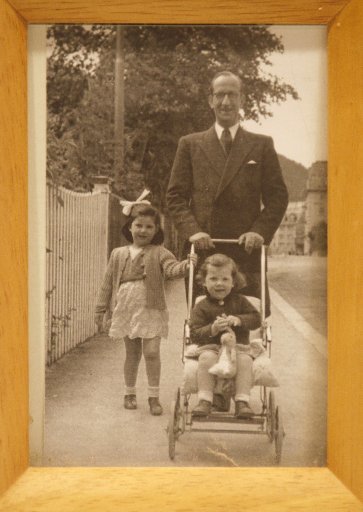 Government payments to concentration camp survivors — or Wiedergutmachung, German for "to make good again" — began in 1953. Over the years, a coalition of Jewish charities, called the Claims Conference, has negotiated payments to new categories of victims from the sprawling world war.
This latest group could see "pension" payments of roughly $300 a month.
Providing proof for a claim can be daunting, as the chaos of war destroyed everything from birth and residency records to the very relatives whose memories a claimant might tap.
"Some people say to me, 'I have no documents," and my answer is to them, "Well really, nobody does,'" said Schechter.
HIDING IN HUNGARY
If 90-year-old Zsuzsanna Gabor is approved for a monthly reparation check, she'll use the money to pay for transportation to her dialysis. That doesn't even begin to compensate for having spent nine months hiding in a cold dark cellar in Budapest — "What I went through, nobody could pay me" — but at least it's something.
When the Germans arrived in Hungary in March of 1944, her parents knew it was time to hide. The owner of the leather goods store her father managed offered them the company's warehouse. They lived there for three weeks, and were warned of visitors by the watchman, who would tug a piece of twine that was tied to a sheet of newspaper in their storage room. The paper's rustling would send them scurrying silently into a crawl space.
Soon they relocated, one at a time, to the tiny wood store cellar three blocks away. Gabor, 22 at the time, had a dream in which it was snowing when it was safe for them to emerge. Her two older sisters scoffed at her: "Are you crazy?", one asked, gesturing to the spring weather outside. "Where's winter?
But her dream was prescient: The family of five did have to hide until the following January, when Russian troops reached the city. They lived on bread snuck in by the company owner, who also smuggled out their garbage.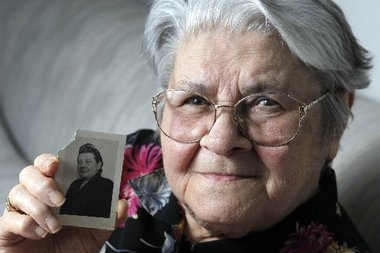 The three sisters couldn't wash their hair the entire time, and the lack of a bathroom made them rue their menstrual cycles. The girls passed the time with memory games, trying to summon up everything from street names to childhood nursery rhymes.
At a time when Hungarian Nazis were literally tossing Jews into the Danube, discovery risked death. Nor could they count on help from Budapest's citizens — a German officer told her father that when the German occupiers arrived, 10,000 letters revealing the whereabouts of local Jews awaited them. Only a quarter of Budapest's Jews survived the war.
Toward the end of the family's confinement, her father lost his nerve and decided they should give themselves up. "We can't survive, we can't survive," he moaned over and over. Her mother comforted him, stroking his hair and saying, "We have to. We have to. We gave life to these three children," Gabor recalled. Once calmed, his normal resolve returned.
Until now, however, this experience — this persecution — was insufficient to warrant any German payment. "I wasn't in a concentration camp so I didn't get any money," said Gabor, in her Hungarian-accented English. "They said because I was hiding, they weren't paying."
The new eligibility rules provide for payments to Jews trapped in Budapest's ghetto during the Nazi occupation toward the final months of the war.
No amount of money could compensate for what her family endured in 1944, but she would welcome the money anyway. "I'm very poor," she said. "I live through hard times."
Until recently she lived on her own in Fair Lawn; she recently moved in with her son across town. He's "a good boy" (he's 59) who takes her to dialysis, but it would be nice to have some extra money to hire outside transportation now and then.
ESCAPING ROUND-UPS IN FRANCE
Chinitz's parents fled Belgium for southern France after the Germans invaded; she was born in Toulouse in 1941.
"At the time, the French authorities — the gendarmes — were kind. But it didn't last," she said. When the Vichy regime took hold, the locals advised her parents to move to the nearby village of Bruguieres, where they were taken in by an unmarried woman in her 60s.
Chinitz's family dodged one round-up of Jews because families with children under the age of 2 were exempt. Her two uncles were taken, however. When the increasingly pro-German authorities next instructed the remaining Jews to report to the village square with one valise apiece, her mother told her father, "We're going the other way."
Thus began a two-month ordeal in which the family traveled, barefoot and at night, over the Maritime Alps of southeastern France into Italy, guided by the "Maquis," the Free French guerilla fighters. Her mother was pregnant; her father carried young Georgette on his shoulders.
After being hidden in an Italian priest's stable, they crossed the Alps again — this time with a newborn — to reach Switzerland.
She has no memory of that journey, taken when she was 2, but learned about it in bits and pieces whenever she'd overhear her mother talking with friends.
For Chinitz, now a 71-year-old widow who lives in Edison, the case for accepting the payments isn't complicated.
"I don't see it as 'blood money,'" she said. "These are monies that were confiscated by the Nazis when they raided Jewish apartments, Jewish artwork. They just cleaned them out."
She views it this way: "I'm getting Jewish money back." If her re-opened claim is approved, she'd use it to give sedaka, or to charity.
'IT CHANGED MY LIFE'
If Chinitz and Gabor end up being awarded reparations, they might discover the money carries a profound emotional message. That's what Monique Dorman, of Cedar Grove, found once payments from the German government started to arrive in her bank account.
She applied several years ago, but kept getting letters demanding more information, followed by silence once she answered their questions. "You feel you're being victimized again by the Germans — not the original Germans, but their children, their grandchildren," she said.
When she received her first payment about six months ago, it helped her feel she'd finally completed a phase of her life.
"It changed my life. Not the money so much, but to be validated, to receive acknowledgement that my life had been impacted by this horrible thing," she said. "They've acknowledged what happened. To them, I'm finally a human being."
Before the payments, she felt she could never accept invitations to share her Holocaust story at local schools. Now, she can.

Holocaust survivor may be eligible to receive monthly pension payments from the German government.
Zsuzsanna Weisz Gabor is one of many Holocaust survivors who may be eligible to receive monthly pension payments from the German government. She was 22 years old in March of 1944 when the Nazis invaded Hungry during World War II. Her parents and two sisters hid for more than 9 months in Budapest to avoid concentration camps.
See related story.