Despite rockets, schools to open September 1, ministry says
Ashkelon mayor won't let school year begin under fire, though education minister says system prepared for 'any security scenario'
The Times of Israel, August 21, 2014
By Gavriel Fiske
Israel's school system will open the new year on September 1 as planned, Education Minister Shai Piron said Thursday, despite continuing rocket fire from Gaza and reservations emanating from communities in Israel's south and center.
The fate of the start of the school year had been in jeopardy as over a month of fighting between Israel and Hamas in Gaza has shown few signs of letting up. Many schools lack safe rooms in the event of a rocket attack and some local leaders have been adamant that they will not allow schools to open so long as missiles continue to fly.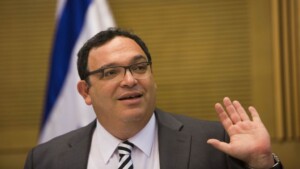 Piron said in a statement that the ministry was "prepared for any security scenario,"
"The school year will open as usual," he said.
Instead of the regular curriculum, the first two weeks of the year will be dedicated to activities to ease the transition back into school and to discussions about the events of the summer, the minister added.
The opening weeks of the school year are to include a host of nonacademic activities including performances, tours, cultural events and talent shows, in a effort to provide to students some of the normal summer activities which were canceled due to the security situation.
Some parents and community leaders living in the Gaza periphery have questioned the decision to open the school year. Itamar Shimoni, the mayor of Ashkelon, a coastal city which has been heavily targeted by Hamas, said flatly during a Thursday interview with Channel 2 that he would not authorize the school year to begin, given the constant threat of rockets.
Another southern leader, Shai Hajej, the head of the Merhavim Regional Council, said this week that if heavy rocket fire continues, "we won't be able to start the school year. It would be totally irresponsible to bring students on a 30-40 minute drive to school along threatened roads."
On Wednesday, Modiin-Maccabim-Reut mayor Haim Bibas, head of an umbrella group of municipal leaders, said it was up to each mayor and regional council head to decide whether to open schools.
Schools within seven kilometers of the Gaza Strip are already located in reinforced buildings and will likely start on time regardless of the fighting, though many residents of Gaza periphery communities have left for safer ground during the fighting.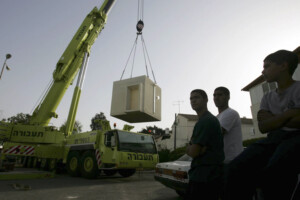 According to the Education Ministry, teachers and counselors have been instructed to open "dialogue sessions" with students to help process the events of the summer. In areas adjacent to Gaza which have been subject to heavy rocket fire, educators have been instructed to take steps to ease traumatized students back into school and prepare activities to help them process their experiences over the summer.
Piron also said that the first weeks of the school year would address "occurrences of racism and incitement" prevalent over the summer relating to the war in Gaza and Jewish-Arab relations inside Israel. A free society depends on "complete freedom of expression," he said, and added that "it is our duty as a society to know and deal with different statements and not to see them as a threat. The State of Israel can't exist if Jews and Arabs can't live together; it is part of our morality and part of our test as a society."