Moved to another nation where they'll be free to worship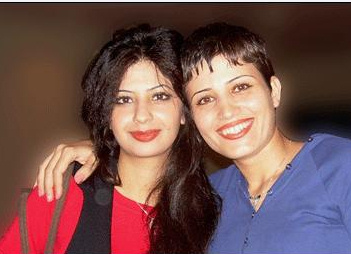 By Bob Unruh, WorldNetDaily
Two Iranian women jailed for nearly a year for converting from Islam to Christianity have been cleared of all charges and reportedly moved to another nation where they will be free to worship.
According to International Christian Concern, Maryam Rostampour, 28, and Marzieh Amirizadah, 31, were released from prison a few weeks ago, but their cases still were pending. However, word arrived over the weekend that "all charges" against the women had been dropped.
The women immediately were able to leave Iran "to an unknown country after being warned by judicial authorities that any future Christian activity in Iran will be harshly punished," according to the ICC report.
"From henceforth, Maryam and Marzieh will be able to worship God freely and at all hours of the day without having to fear death or imprisonment," the organization said. "Their faith and endurance has been an encouragement to countless believers throughout the world."
In a statement made available through ICC, the two women said, "We are most grateful to everyone who prayed for us. [We] have no doubt that God heard the prayers of His people."
The two first were arrested March 5, 2009, by Iranian security forces for being "apostates," converts from Islam. They were put in front of a Revolutionary Court Aug. 9, 2009, and ordered to recant their faith.
In a statement from Elam Ministries, the hearing included the women's explanations that God had convicted them through the Holy Spirit of their need for Christianity.
"It is impossible for God to speak with humans," Haddad, a deputy prosecutor identified only by his surname, stated.
"Are you questioning whether God is Almighty?" Amirizadeh asked him.
To which Haddad then replied. "You are not worthy for God to speak to you."
"It is God, and not you, who determines if I am worthy," she said.
Haddad had asked if the women were Christian.
"We love Jesus," they replied.
"You were Muslims and now you have become Christians," Haddad stated.
"We were born in Muslim families, but we were not Muslims," the women said.
The deputy prosecutor asked about their regrets, and they said, "We have no regrets."
"You should renounce your faith verbally and in written form," he warned.
They refused.
The two had spent months in solitary confinement in Evin Prison in Iran. They reported a multitude of health issues and problems that accompanied the severe interrogations to which they were subjected, officials said.
Evin prison is notorious for its hanging executions and brutal torture tactics. It is the same facility where Iranian-Canadian photojournalist Zahra Kazemi died only three weeks after she was arrested for simply photographing the prison during a student protest in 2003.
Under sharia, or Islamic law, the penalty for apostasy is death or life imprisonment. According to reports about the punishment system within Iran, for women the execution often is preceded by rape.