Palestinians must match Israel's commitment to peace
NEW YORK DAILY NEWS / NYDailyNews.com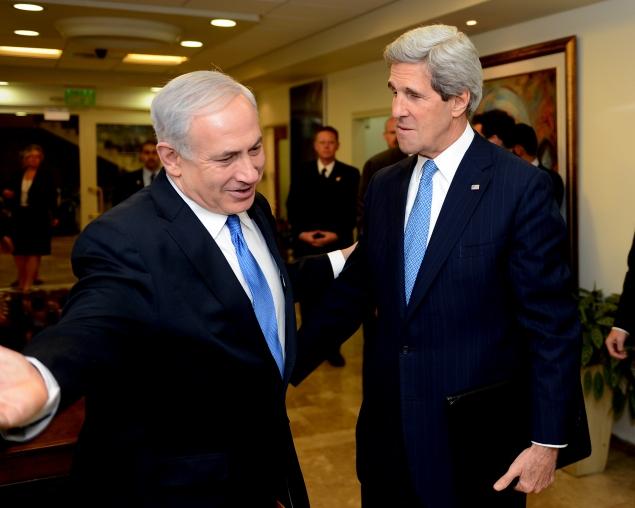 Israel took the excruciating step in late October of releasing 26 Palestinian prisoners, every one a convicted murder.
As talks with the Palestinians brokered by Secretary of State John Kerry continue — in private, where they belong — this good-faith sacrifice must soon be repaid with meaningful concessions from the other side of the table.
All the men set free from Israeli prisons — the second of four phases of a total of 104 releases — earned a full lifetime in jail cells, if not an express trip to eternity.
Damouni Saad Mohammed Ahmed was a member of a mob that stoned and burned to death Israel Defense Forces (IDF) reservist Amnon Pomerantz in 1990. Masoud Issa Rajeb slaughtered with a hatchet a South African peace activist working with Gazans in 1993.
They and many others were greeted as homecoming heroes, each outburst of joy a twist of the knife for Prime Minister Benjamin Netanyahu and families across Israel.
Urgently needed now are concrete, reciprocal acts by Palestinian President Mahmoud Abbas, who has spent years sidestepping the challenges to resolving a long-term settlement of grievances.
The Palestinian side has never convincingly demonstrated its willingness to prepare its population, a sizable portion of which remains fanatically committed to Israel's destruction, for a future living in harmony alongside the Jewish State.
In recent weeks, Palestinian terrorism has flared again — including the killing of two IDF soldiers and the wounding of a 9-year-old girl in an Israeli settlement.
While earlier rounds of talks were derailed, in part, by leaks and loose talk, Kerry to his credit has managed to keep these discussions quiet. May that be a sign that both sides are making long-elusive progress. Israel is paying very dearly for it.