Dear Friends,
As Katharine and I depart for our Holy Land tour and television shoot, I write to you with a near-alarming burden. There are highly important meetings afoot. Israeli and American leaders are strategizing about the Iranian threat, and Iran's saber rattling and posturing dominates the world stage. Will they? Won't they? If so, when?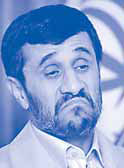 These are the questions that attend the Iranian leadership's boast that they will "wipe Israel off the map." Like Haman, Herod, and Hitler before him, Iranian President Mahmoud Ahmadinejad promises to cut off the future of God's people. As Psalm 83 tells, the neighbors of Israel declare, "Come let us cut them off from being a nation; that the name of Israel be remembered no more."
We are in that day, and the proxies of Iran stand ready to fire the nearly 200,000 rockets they have amassed along the borders of Israel. That is why we go, we pray, we give, and we create the TV programs to inform the world and uplift the Body. I pray that ZLM will increase in the days ahead, and that our ability to bring quality TV and news from the Middle East will continue and expand. For this to happen, we need your help.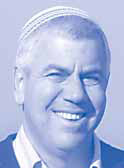 Our ministry is finalizing an eight-program series on Abraham, the Father of Faith. We want viewers to better understand what it means to live the life of faith, and prepare them to meet the challenges that face each of us as we walk with Yeshua. Viewers will see interviews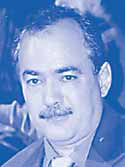 with David Rubin, the former mayor of Shiloh in Israel, and with Walid Shoebat, (right) the former PLO terrorist who is now a staunch Christian supporter of the Jewish people.
What an amazing lineup!
David and his three-year-old son, Rueven, were shot on the road to Shiloh from Jerusalem. Their testimony of survival provides a powerful example of God's preservation. Walid stands on the academic battlements, trumpeting the truth to universities steeped in anti-Semitic rhetoric. Now more than ever we need to bring their vital issues to the forefront of Christian consciousness.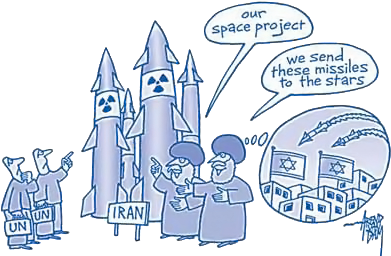 The following editorial update from the Jerusalem Post serves as a wake-up call for us all:
"Nuclear deterrence will not help prevent Iran's pursuit of nuclear weapons since the Iranian regime has religious motives to bring about the return of the Mahdi, and is prepared to die for it.

Iran is led by a group of irrational men who believe they can hurry the arrival of the Mahdi—the 12th Imam—who according to Shi'ite Islamic tradition went missing in 874 CE and will return under conditions of global chaos. The Iranian leadership appears willing to sacrifice the population of its own country to achieve this goal.

In his book The Rise of Nuclear Iran, former Israeli ambassador to the UN Dore Gold writes, 'Mahdi Khaliji, an Iranian Shi'ite scholar… has noted that there are apocalyptic hadiths [received Shi'ite traditions] that the Mahdi will not return unless one-third of the world population is killed and another third die. But Ahmadinejad and his followers believe man can actively create the conditions for the Mahdi's arrival in the here and now…'

In 2006, the Islamic Republic of Iran broadcasting website said in a program called 'The World Towards Illumination,' that the Mahdi will reappear in Mecca and form an army to defeat Islam's enemies in a series of apocalyptic battles, in which the Mahdi will overcome his archenemy in Jerusalem.

President Mahmoud Ahmadinejad is a member of the Hojatieh Society, a group which believes it can and should hasten the arrival of the Mahdi. According to Islamic tradition, the Mahdi's arrival will be accompanied or followed by near destruction of nations. The group appears to maintain a deep desire to create the necessary global chaos. And Ahmadinejad has publicly called for the Mahdi's speedy return."
As you can see, we do not wrestle against flesh and blood! This is a spiritual battle that is playing out on the earthly plane.
Along with the Mahdi-driven madmen comes the new "Christian" call for a pro-"Palestinian" approach to the Land and the rights of the Jewish people. This nefarious cabal is helping Muslims rewrite history and remove the Jewish presence, testified to by history, archaeology, Scripture, and the right of conquest. The push by these well-meaning, but woefully misinformed believers sabotages the restoration of Israel and replaces it with the rights of Muslims to re-occupy the Holy Land.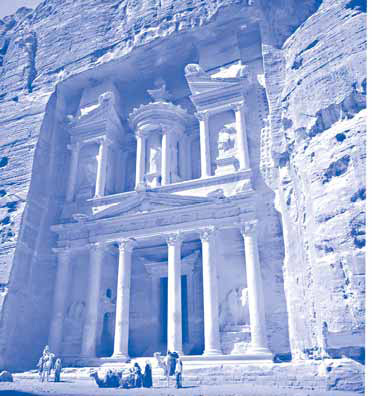 Our series on Abraham will definitively hit this subject head-on by imparting biblical information to settle the matter for all who have eyes to see and ears to hear!
Thank you for standing with us. Our ministry intends to shout this message from the housetops, and prepare the Body for the coming of our Lord.
Shout with us! One of the most rewarding ways to proclaim your solidarity with Israel is by traveling there to share the history of the Land, the friendship of the people, and love of the Gospel. This June 3–13, Zola Tours will take our pilgrims on a Summer Discovery adventure. You can save $400 off the regular price, plus experience an authentic archaeological dig only offered during the Summer Tour. Only a few seats are left.
Perhaps you'd prefer to travel in the fall and include Greece and/or Petra in your Holy Land pilgrimage. Our Greece extension includes three days in Athens and three days cruising the Mediterranean, visiting visually stunning and spiritually significant ports of call like Santorini, Mykonos, and Patmos where a museum houses many original biblical texts. You can view our brochure, daily itinerary, and registration forms at www.levitt.com/tours. Or call Tracie with questions, weekdays 8–5 CT at (214) 696-9760 or 1-800-WONDERS anytime. Fall Tour dates are:
Greece/Israel

October 9–24

Israel

October 14–24

Israel/Petra

October 14-28

Greece/Israel/Petra

October 9–28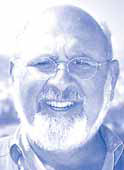 Let us know how we can pray for you. And please feel free to contact us with feedback about Zola Levitt Presents. As you know, teaching on television is still new to Katharine and me, and we feel incredibly blessed to bring our life message to you.
This month continues our reprisal of classic Zola teaching. You won't want to miss Zola's explanation of Passover. It is the ministry's most popular program and Zola's first, because he figured that if he made only one program, this should be it.
The Miracle of Passover — (parts 1 and 2)

The crown jewel of the biblical feasts, Passover begins this year at sundown on April 6. Zola explains the origin and significance of Passover and demonstrates the feast in which Christ is revealed through its very elements.

The Holy Days of Our Lord (continued from March) — Sabbath

Zola teaches about the day of rest, contrasting this commandment with where Christians find their "rest." Rabbi Henri Noach explains why this one day most distinguishes the Jewish people. Music In this conclusion to the series we see dramatic recreations of each feast and Zola's musical performance on location in Israel.

Behind the Scenes

Special guest Mark Levitt shares the background of the ministry, giving us a tour through the headquarters office. Music is provided by Paul Wilbur, Marty Goetz, and Ted Pearce.
Our new time on Daystar, Wednesdays at 10:00 PM CT, will feature its own program lineup, beginning with the eight programs of one of our newest television series, Ruth: Your People Shall Be My People. You may want to tune in then as well as on Fridays at 5:00 PM CT. Beginning in April, our Sunday INSP airtime moves to 2:00 CT in the afternoon.
As you may know, www.levitt.tv enables you to watch our broadcasts on your computer. However, now your television set can "tune in" to the Internet by plugging into a Roku box, available at electronic stores (such as Radio Shack, Walmart, Best Buy) for as little as $49. For more information, see www.roku.com and www.levitt.com/roku. Whether you connect with or without a wire, you'll have access to hundreds of channels and movies. Selecting the Zola Levitt Ministries channel on the device will enable you to watch current and archived episodes of Zola Levitt Presents on your big screen TV. It even supports closed captions.
And please remember, Sha'alu Shalom Yerushalayim, Pray for the peace of Jerusalem!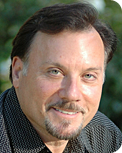 Your emissary,


P.S. We firmly believe that Israel, the Church, and the Coming King will be the core message for Believers until Messiah appears. Keep standing with us, please!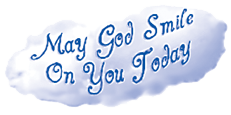 Feedback
Dear Myles,
We Believers do not wrestle against flesh and blood! Instead, we face a spiritual battle playing out on the earthly plane.